Benchmarking your fitness and monitoring your progress can be one of the best ways to stay on track with your training. When you assess different aspects of your fitness, it helps you find where to focus your energy, chase new achievements, and keep your motivation at an all-time high.
Dr. Jinger Gottschall, a research scientist and science advisor for the American Council on Exercise, suggests four, simple fitness tests that make it easy to assess your fitness and strength and track your successes.
Follow these directions and in just a few minutes you can assess your cardio fitness, upper and lower body strength, core strength and endurance. You can download the details of each fitness test, guidance on what results you should aim for, and record your progress here:
Cardiovascular aerobic fitness
There are many ways to assess cardiovascular fitness, but one of the most straight forward has to be the 1 mile (1.6km) walking test. All you need to do is find a 1 mile (1.6km) flat walking track or neighborhood route and record the time it takes for you to walk the distance. You can slow down and speed up as you wish, but the goal is to complete the mile as quickly as possible.
Workouts like BODYATTACK™, BODYCOMBAT™, RPM™ and BODYSTEP™ are key to building aerobic fitness. And if you really want to take it to the next level, LES MILLS GRIT™ is the ultimate.
Upper body strength
Research shows the simple push-up is one of the most effective functional training options for the pecs, deltoids, and triceps while also strengthening the muscles of the core. To perform the push-up test, you complete as many push-ups as you can without stopping; either on your knees or your toes. For each full-range repetition, bring your elbows to a 90 degree angle. If you want to lift your push-up game, read all you need to know about push-ups, learn how to become a toe push-up pro in 16 days and find out three common push-up mistakes.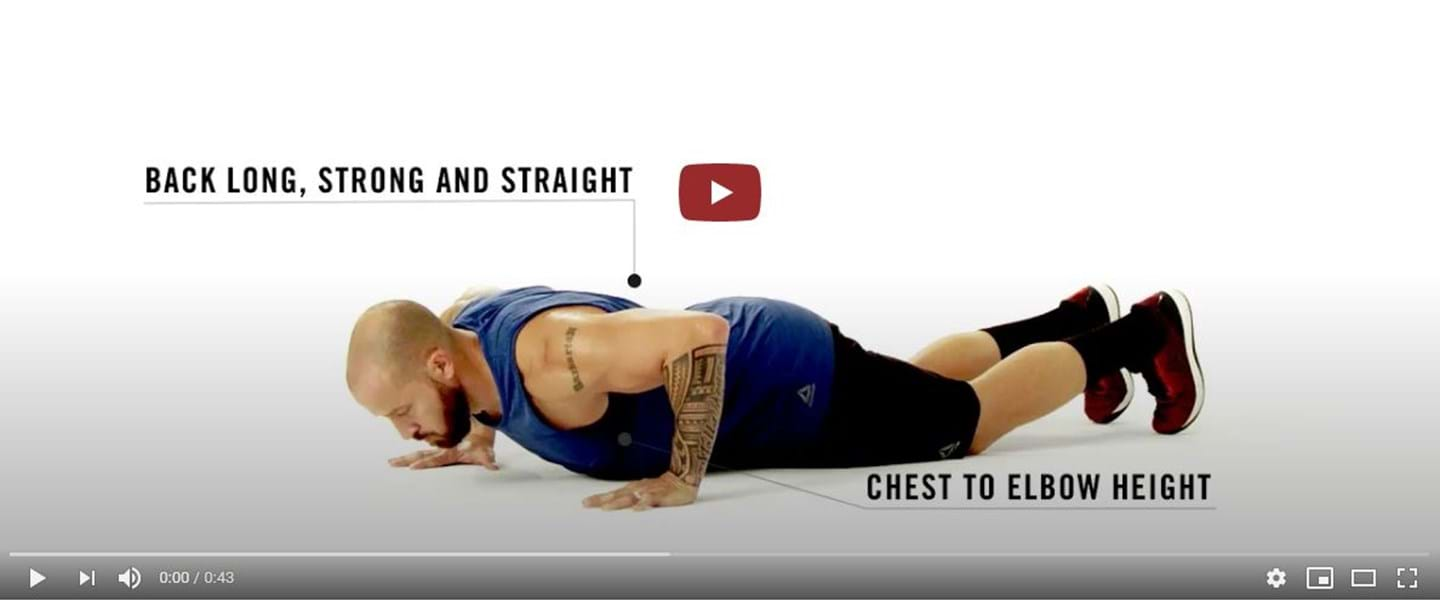 Keen to focus on building upper body strength? BODYPUMP™ provides great resistance training for your chest, upper back, and shoulders, or try BODYCOMBAT, which builds phenomenal upper body strength without any weights or equipment.
Lower body strength
The leg wall sit test is a great way to assess lower body strength, specifically in the glutes, quads, and hamstrings. And the single leg version takes into account any difference between your legs. Simply start with your feet shoulder-width apart and your back against a smooth vertical wall. Slowly slide your back down the wall until both your knees and hips are at a 90-degree angle. Lift one leg off the ground and start the timer. When you can no longer keep that leg off the ground, stop the timer. After a period of rest, test your other leg. If you're keen to build lower body strength, there are two fundamental exercises you need to master – learn all you need to know about the squat and the lunge.
Workouts like BODYPUMP, BODYSTEP, and RPM are great ways to work on lower body strength. BODYATTACK also provides an amazing lower body workout – and you don't need any equipment.
Core strength and endurance
Research shows that your front, back and side core muscles are all active in a hover or plank position, compared to isolated core exercises such as crunches or oblique twists. For this reason the hover (forearm plank) test is a great way to assess your core strength and endurance. You simply need to stack your shoulders over your elbows and hold your body in a perfectly straight line for as long as possible. If you can hold this basic hover with an unwavering form for over a minute you can consider adding dynamic instability to take core activation to new heights.
Keen to know why we use the hover test not a plank test? Find out the difference between the hover and the plank and why the hover is superior.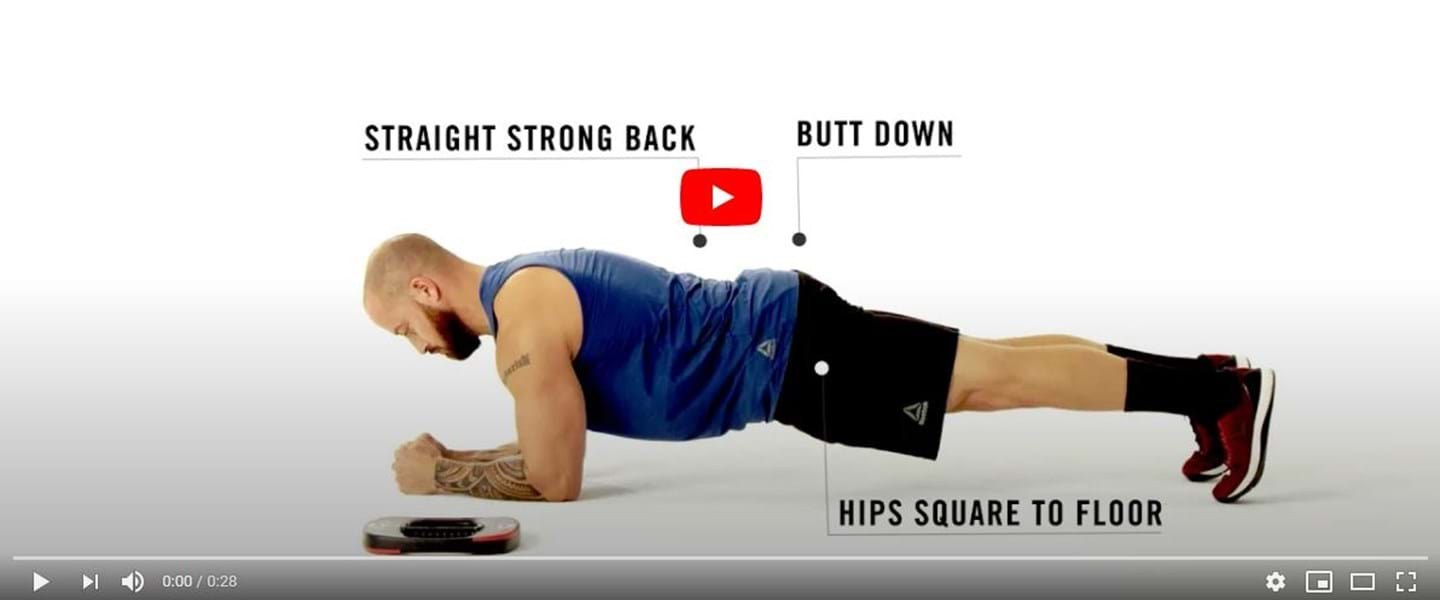 Building core strength and endurance will make you better at everything you do. While all LES MILLS workouts will challenge your core, it's CXWORX™ that will take your core strength to the next level.
You'll find these fitness tests and a range of other science-backed workout plans on LES MILLS On Demand. If you haven't already, sign up for your free trial now.
TRY LES MILLS ON DEMAND FOR FREE