Interactive fitness is set to take off
Fancy fighting friends in Finland without leaving your lounge? Or battling a jujitsu master in Brazil? It might sound far-fetched, but the technology is closer than you think. According to Marketwatch, the interactive fitness space is poised to grow by US$5.44bn before 2024. Interactive fitness is "a very big deal right now", says Dr. Seth Lenetsky, a combat sports biomechanist who also runs a sports tech company developing interactive fitness for kickboxing and boxing.
Wrist-mounted accelerometers taped to your wrist can already count how many punches you're doing and how fast you're moving. But Lenetsky says there's scope for the technology to be so much better. Right now, Lenetsky and his Zev Industries team have some big projects in the pipeline. "Imagine a device that measures how hard you're training, counts how many strikes you're doing, and can analyze the rhythm of your strikes. The data can prompt coaching too, so you could be getting messages like, "Hey Seth in Victoria British Columbia, let's try throwing your jab like this…, or let's try a combination like this …, or just you're punching harder than you've ever punched before." Lenetsky also talks excitedly about rhythm games, which is like a boxing variation of guitar hero, and competitive play experiences where you compete virtually against others around the world.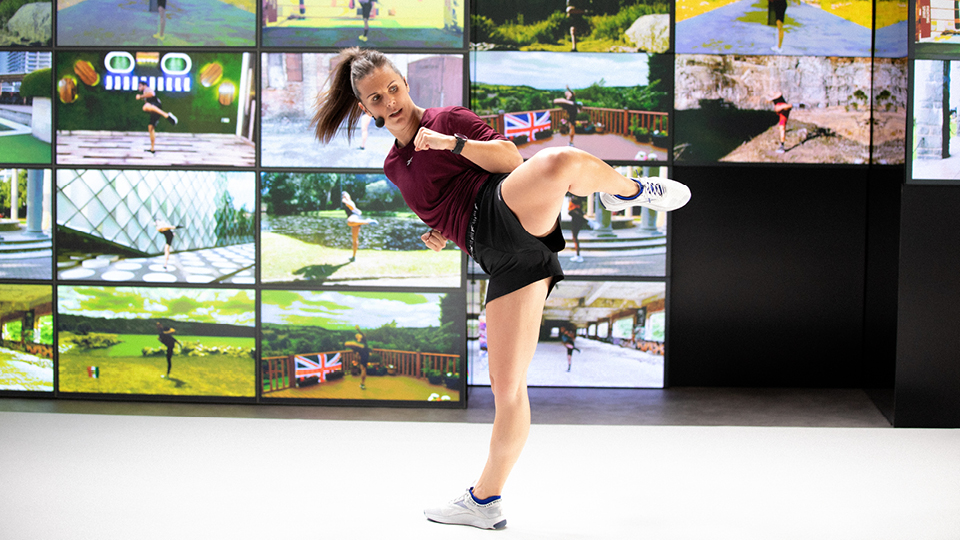 Sure, it sounds like fun and frivolity, but there's plenty of science behind the scenes. "Technology really can enhance our abilities and have us feeling like we can do more," explains Rachael Newsham, co-Program Director for BODYCOMBAT™. "Already it's coming to life with workouts like THE TRIP, where you're so immersed in the workout that you train much harder than you realize." Research shows this is the secret to working hard but still having a great time.
Martial arts is moving beyond kicking and punching
For decades, martial arts purists have followed a regime packed with punching and kicking (plus some skipping and crunches thrown in for good measure). But that's changing. "Savvy martial artists are now integrating high-performance strength and conditioning into their training," says Dan Cohen, BODYCOMBAT co-Program Director. "They are doing more functional training because they know that's the fastest way to get fitter."
Cohen explains that functional exercises like sled pushing, tire flipping and hill sprinting have been around for ages, but haven't really aligned with martial arts – until now. "It's great to see training facilities provide cross-training and strength and conditioning to improve other disciplines. This functional training aligns really well with MMA, as the focus on conditioning directly transfers to help you punch and kick safely and more effectively."
Combat training spaces are becoming swisher
Forget dark and dingy boxing dungeons, increasingly people are packing punches in slick spaces akin to swanky nightclubs. Lenetsky says this explosion of specialist boxing group fitness has transformed the perception of boxing training. "It's removed boxing from the dingy, ugly gym setting and helped eliminate that tough guy, white-collar boxing misconception. Boxing is becoming a more accessible exercise for anyone, which is really positive."
Newsham says the group settings and modern training spaces are a welcome way to make combat sports less intimidating. "Many women have worked their way into what once was an area fully dominated by males, and they are inspiring other women to pursue that journey too. It's exciting to see women fight for their equality and show that they absolutely can keep up and sometimes even lead the field in terms of fitness and skill."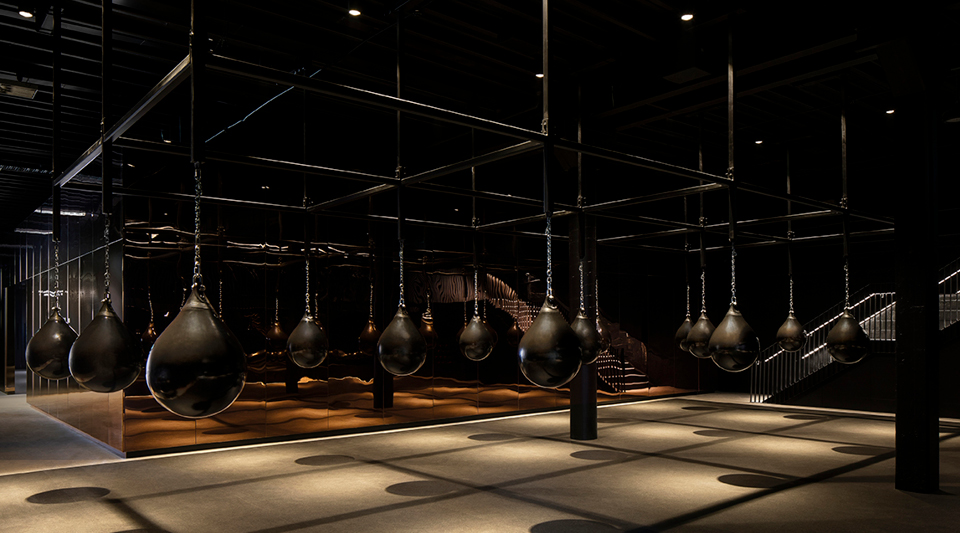 More athletes and exercisers are embracing combat training
These days everyone from professional rugby players to elite sailors are turning to combat training to advance their game. Wrestling has proven to be particularly beneficial for rugby players, says Canada-based Lenetsky, who has previously worked with New Zealand's Counties Manukau Rugby to improve scrum and maul performance. He has also worked with Emirates Team New Zealand sailors, where he brought in boxing training to aid the team's grinding abilities. He explains: "The sailors needed low impact cardio and a real focus on upper body training, so boxing is hard to beat as a training approach."
It's not just athletes who benefit from combat training. Lenetsky is also passionate about researching boxing for tackling Parkinson's Disease. "The pandemic has meant a lot of Parkinson's patients are not able to box right now. It's heart-breaking to see some patients have really declined because they haven't been able to do their boxing. If only we were a year further ahead with some of the interactive fitness technology in the works. we could have had these people boxing in their homes and maintaining the health they get from that."
COVID has sparked innovation
Group training has consolidated its place as one of the top trends in the American College of Sports Medicine predictions report, and on-demand fitness streaming continues to thrive. Add to this some COVID-induced creative thinking, and there are more martial arts fitness options than ever. "Non-equipment based, non-music based, online and live options … there's a lot going on," says Cohen.
"We're in an exciting position where we can be more thought-provoking and trial projects that don't necessarily follow a formula. I am currently trialing a new raw style of training, no music and inspired by fight training, it's part of the new Trainer Series available on LES MILLS On Demand."
Cohen is excited about exploring different types of training that will help people master combat moves. "This means going beyond kicking and punching – embracing the movements that will improve your technique and power." He explains that punching and kicking is an outward force, so there are a lot of pushing muscles being trained. Increasing posterior chain activation (which means engaging all the muscles down the back of the body) is the perfect way to balance this out. "The idea is to also train the postural muscles so that you really can feel you're standing taller."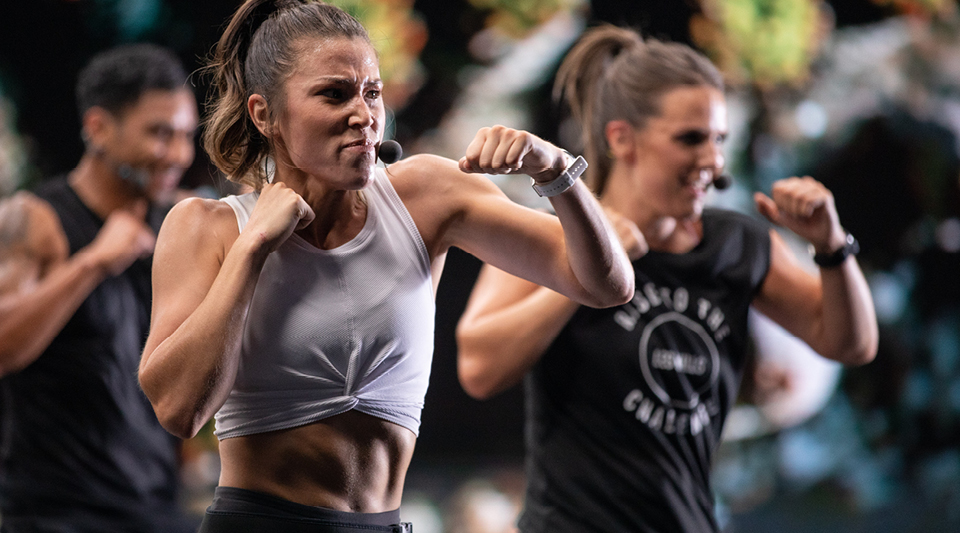 Equipment based boxing training is becoming more prevalent
Non-contact and non-equipment based training is undoubtedly a great option for those who want an easily-accessible and intimidation-free martial arts workout. But Cohen believes there's also merit in using equipment in martial arts too. And he's not alone. The mixed martial arts equipment market is poised to grow by US$348.4m during 2020-2024.
"Stand-up dummies and hanging or stand-up punch bags are the most common – but there are other options that I think could soon become more popular," he explains. "High-performance martial artists often use special ankle and wrist straps or bands (or even put on special suits) to add resistance to their punching and kicking. It does look pretty clumsy, but you understand how the addition of resistance will directly transfer to increased punching and kicking skills." Cohen is keen to explore a hybrid-style resistance and martial arts workout, saying there is definitely room to add resistance bands, or even the use of a dumbbell or weight plate, in some types of martial arts training.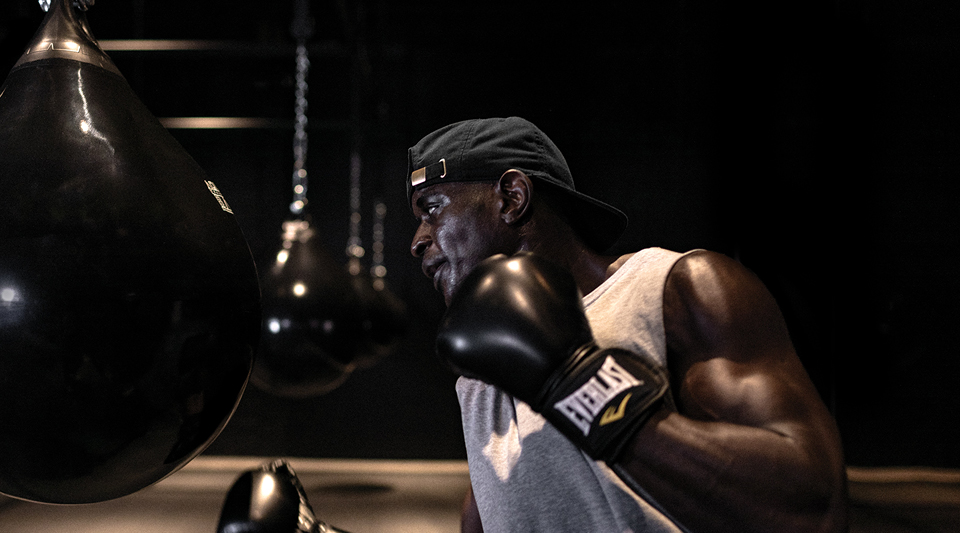 So what can we expect combat training to look like in the future?
"Ten years down the track… who knows?" says Cohen. "Technology, holograms, scientific equipment… the potential is endless."
"One thing we know for sure is that combat training is here to stay," says Newsham. Every year, 3.6 million people participate in martial arts in the United States – and this number is projected to increase at a steady rate. In a recent Wellness Index Report, combat-themed group workouts were overwhelmingly the most popular classes that 18-25 year-olds and 26-45 year-olds wanted to try next. Both groups named kickboxing as being top of their fitness to-do list, and martial arts also ranked high on the list.
Keen to stay on top of the trends?
There is a new BODYCOMBAT workout released every three months, each new workout features a combination of tried and true moves and new ideas that help drive the workout into the future. You can find a class near you.
A lucky few are also able to experience LES MILLS CONQUER, Les Mills' freshest boxing innovation which is currently being trialed at selected clubs.
Log in to LES MILLS On Demand, and not only can you experience as much BODYCOMBAT as you like, but you can also get a sneak peek of the newest training innovations with the Trainer Series workouts.
FIND A WORKOUT WORK OUT ON DEMAND
Seth Lenetsky
You don't get much more of a combat expert than Dr. Seth Lenetsky, he literally has a Ph.D. in boxing. Over the past 30 years, he has been a competitive mixed martial artist, worked with Olympic taekwondo and boxing athletes, coached UFC champions and former boxing heavyweights, and led numerous research studies. He is currently the Director of High Performance for Boxing British Columbia and runs a sports technology company developing interactive fitness for kickboxing and boxing.

Dan Cohen
Dan Cohen is the UK-born, Auckland-based fitness professional who helps shape the Les Mills' BODYCOMBAT and CXWORX programs. Having spent many years immersed in martial arts, Dan uses his extensive martial arts experience and background as a professional fighter to road-test new training trends, something he does for up to a year before he begins introducing them to BODYCOMBAT.

Rachael Newsham
Rachael Newsham has led the creation of BODYCOMBAT for decades. She has inspired tens of thousands to get hooked on regular exercise, trained thousands of Instructors to be the best they can be, and supported many industry leaders to raise the bar in the world of health and fitness. On top of an honors degree in sports management, Rachael has qualifications in drama and dance, has attended a Wing Chun Kung Fu school, gone through Muay Thai training in Thailand, and been tutored in other martial arts.