Introduction from Jackie Mills
ADVANCED TRAINING
What does a great class look and feel like to you? Remember those times when you've come away feeling amazing with your teaching - where everything just felt right? With Advanced Training you'll learn how to create that experience in every single class you deliver.
Advanced Training will help explore how to bring the authentic YOU out more in your classes. The course covers how to grow from a group exercise Instructor to becoming a true Fitness Leader by understanding your why and your values. This means leading from the front, in the essence of the programme, showing the enjoyment we all feel when we are confident to own our space!
You have all the amazing foundational tools from your Initial Training, now it's time to step it up a level. Advanced Training teaches you how to self review and ask yourself WHY you do what you do, what you are doing well and helps you identify what you want to develop next. During the course you will identify the limiting beliefs that are holding you back and how to exchange them for empowering beliefs. Watch what that does for your teaching!
We explore the 3 different dimensions of Connect, Educate & Motivate and how it enhances the experiences for our participants and ourselves when we blend these together.
Advanced Training will give you the tools to help pack your classes and give you longevity in your teaching. WHY? Because it's all about YOU and your development!
For questions on Advanced Training you can see our FAQs or read more on the evolution of this course.
WHY ADVANCED TRAINING?
If you answer yes to one or more of the following then Advanced Training is definitely for you!
My participants come first and I'm always trying to create a great experience for them to keep them coming back for more.

I love exploring and am always looking to better myself and my teaching.

I feel the need to re-energize myself as an Instructor as I can get stuck in a rut.

Sometimes I doubt myself when I teach and I'd love to learn how to bring out the best in me.

Occasionally I feel that other Instructors are better than me and I start to doubt myself.

I love what I do and want to keep that feeling for longevity.
WHAT WILL I LEARN?
Advanced Training will provide you will the skills to:
Fill your classes and ensure longevity in teaching.

Become a group fitness leader through understanding your values and your why.

Replace your limiting beliefs with empowering beliefs.

Enhance the experience for you and your participants.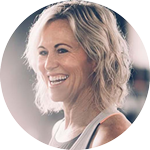 Kylie Gates,
Creative Director
"When you understand your why, teaching becomes more than a job – it becomes something you will go the extra mile for because you are committed to the purpose."
COURSE OVERVIEW
Choose between a 2-day weekend course or 6-week online learning programme

Learn how to become a group fitness leader

Find your leadership style by exploring your why, your values and your beliefs

Develop your own style of performance within the essence of your program

Learn how to enhance the experience by blending the dimensions of connection, motivation and education

Practice your skills and grow your teaching through presentations during the course

Pre-learning material will focus on and build your technique and coaching skills
Becoming a Leader with Kylie Gates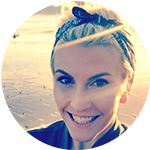 Nikki Snow,
US Trainer
"The Advanced Training Course has made me feel more fulfilled as an Instructor. It helped me not only work on my Les Mills teaching, but has also made an impact in my personal life."
FIND THE FORMAT THAT'S RIGHT FOR YOU
Whether you attend a live event or book the online learning program, you will have access to the same great content!
2-DAY LIVE COURSE
For those of you who love the energy and interaction of a live event, you may prefer to attend the two-day training, where you will be completely immersed in the content and have the benefit of completing the course over a weekend – with the advantage of face to face interactions with a world-class Trainer.
6-WEEK ONLINE COURSE
The online version is a six-week learning program, which is a mix of Trainer-led and self-directed learning. The flexible nature of this course allows you to fit your learning around your lifestyle. As part of the course, you will have a 45 minute one on one coaching session with your Trainer (just you!).
The six-week period allows you time to reflect on and embed the learning. You can practice the new skills in your classes as you go through the course, playing around with what works for you!
This course will require a weekly time commitment of minimum four hours.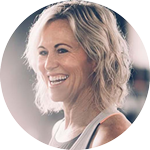 Kylie Gates,
Creative Director
"Advanced Training will provide you with the tools to keep on growing as an Instructor. And when you can provide an amazing experience for your participants, that's when you will fill your classes."
FREQUENTLY ASKED QUESTIONS
All you need to know about Advanced Training