"If you want to stay relevant in the fitness industry, you've got to keep upskilling because the market is constantly changing," says veteran Instructor Corey Baird.
Having longevity as an Instructor demands a growth mindset and a certain chameleon quality that will allow you to adapt with the evolutionary nature of the industry.
It's not dissimilar to music in that sense; think of artists who have managed to transcend decades and still have chart-topping hits — Beyoncé, Madonna, and Kylie Minogue to name a few — versus their contemporaries. Yes, they're talented, but they've also got a canny sense of where the industry is headed and what their audience want from them.
Which brings us to the latest trend in fitness-land: lifting heavy things. Strength training is back in a big way, with a recent MindBody report declaring it the most popular fitness genre of 2022. Gen Z are driving this trend, with strength training identified as their favorite way to work-out, followed by cardio and yoga/Pilates.
And for a generation that grew up on social media and have a passion for inclusivity, it's no surprise hashtags like #girlswholift are inspiring growing numbers of young women to take up strength training. Read on for three key reasons to ensure you're offering strength-based programming in your teaching repertoire…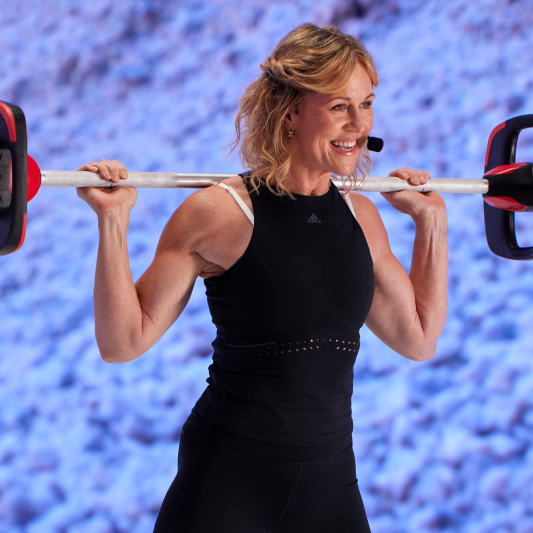 Grow your numbers
If you're looking to increase attendance, as well as attract the next generation into your classes, teaching strength is a must. Strength-training was the most popular way to work out in 2022, with reservations for strength-training classes up by 94% from 2021 according to a joint report from Mindbody and ClassPass.
It's also driving Gen Z into the studio: 50% are doing strength training classes and they rank it top of their preferred group workouts, up from 10th place in 2021. Gen Z, together with Millennials, now account for over 80% of the total fitness market, so catering to this demographic (Gen Z will soon represent 30% of the world's population) is crucial to ensuring your class numbers remain high, as well as opening the door to picking up new classes.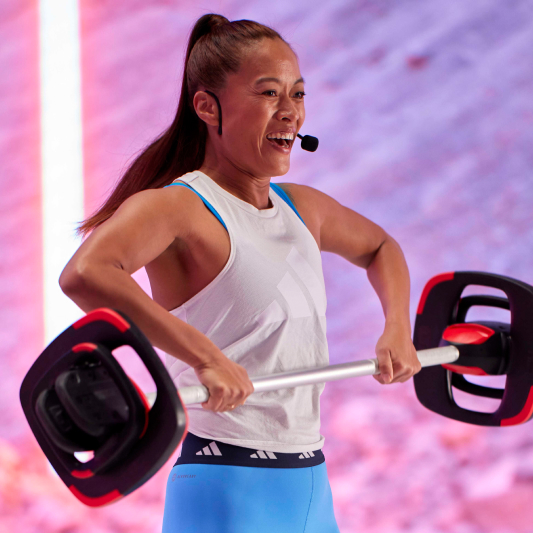 Get the health benefits
Strength-training offers myriad benefits for you and your members:
Get more sleep: Research shows that those who lift gained an extra 40 min/night vs. 23 min/night after aerobic exercise only. In an age where many of us are sleep-deprived, adding some weights into our programming is an easy way to gain more shut-eye.
Live longer: After spending a decade examining data from almost 100,000 adults, academics at the United States National Cancer Institute have concluded that strength training could be the most life-changing form of exercise. They found people who did some aerobic exercise benefited from a slight drop in mortality risk, but when people combined aerobic and strength training, the benefits were exponential and they saw a 40% drop in mortality risk. Research has also shown that those who develop moderate muscle strength are 32% less likely to develop diabetes. In Japan, a further study showed that just 30–60 minutes of strength training per week reduces all-cause mortality by 10–17%.
Maintain bone strength: Maintaining a high bone density level reduces the risk of fractures and osteoporosis and is fundamental to overall good health. From the age of 40, bone mineral density begins declining at an accelerated rate, but studies show low-weight, high-repetition resistance training can help mitigate the issue. After working with groups of exercisers over 27 weeks, researchers found those who did regular strength workouts (2-3 times a week) increased bone mineral density in their arms, legs, pelvis and spine. They also saw impressive gains in squat strength, which directly correlates to increased bone mineral density.
Despite these incredible benefits, 70% of US adults fail to meet the CDC's twice-weekly recommendation for muscle-strengthening exercise, while 57.8% fail to participate in any strength training at all.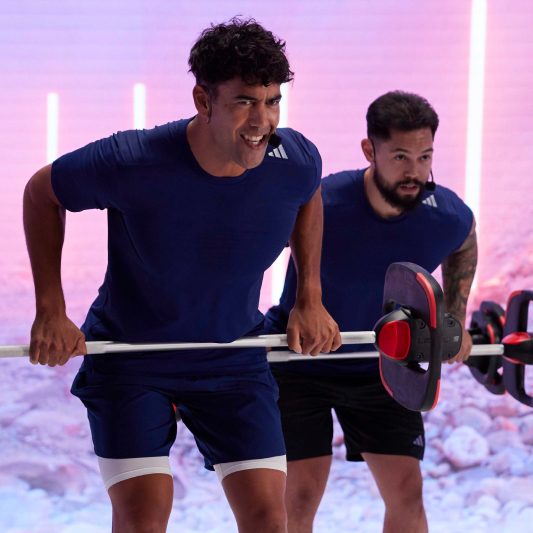 Stay ahead of the curve
The team in the Les Mills Lab are constantly cooking up new innovations to keep members coming back for more. The latest addition to the suite, LES MILLS Strength Development™ (SD), is a new approach to group training that progresses through the three key protocols of resistance training, helping participants become stronger and more powerful, while enhancing their athleticism. Originally trialed in Les Mills New Zealand clubs, SD proved so popular that it's now launched worldwide.
"At peak times it's pulled 50 to 60 people," says Tash Vincent, Group Fitness Manager at Les Mills Auckland City. "Even off-peak times like mid-morning have still gotten 20 to 30 people, which is amazing. Every time we take the 12-week cycle off the timetable the members have been upset because they want it to stay! We've seen lots of new people in classes who wouldn't normally do group fitness."
The program gets results. A 12-week study carried out with the Auckland University of Technology (AUT) saw SD participants increase their one-rep-max (1RM) by an average of 15% for deadlift, 9% for squat, and 7% for bench press. Participants also reported a 22% confidence boost in their ability to perform the key lifts, as well as an enjoyment score of 93%, suggesting they would be likely to recommend the program to others.
The launch of SD at Village Gyms saw the UK club chain achieve up to 95% average class occupancy, while over half of participants increased their overall club attendance. The 12-week Village Gyms pilot found:
95% of participants would continue attending SD classes
96% of participants would recommend SD to someone else
98% of participants were satisfied with the quality of Instruction they received
100% of Instructors were likely to continue teaching SD
Alongside new kid on the block SD, BODYPUMP™ and LES MILLS GRIT™ Strength continue to attract big numbers into studios around the globe. There are plenty of new innovations in the works, so keep an eye out for announcements around more strength-training programs coming soon!