Be gone, useless face creams and "hilarious" novelty socks! There's a few items that have captured your Instructor heart's desire and we've rounded them up into this handy list that you can send to your loved one with a not-so-subtle "if you're stuck for my gift this year…" accompanying note. You. Are. Welcome.
MASSAGE
As Instructors, we put our bodies through A LOT, and we don't always incorporate massage into our wellness routines. Whether you're going for deep tissue, sports massage or relaxation, regular massages can aid our recovery and help us remain teaching-ready.
If Covid-19 restrictions mean that seeing a masseuse ain't gonna be happening anytime soon, you might consider investing in a massage gun. Creative Director and BODYSTEP™ Program Director Mark Nu'u-Steele is a massive fan of his Theragun. "I'm addicted to being pain free, and daily percussive therapy with my Theragun is my tool of choice," says Mark. "I use it before teaching classes and weight training to warm-up and activate my muscles and post-workout for recovery. I also use it before bed to aid with my sleep patterns and ultimately, to wake up ache-free."
HOME WEIGHTS SET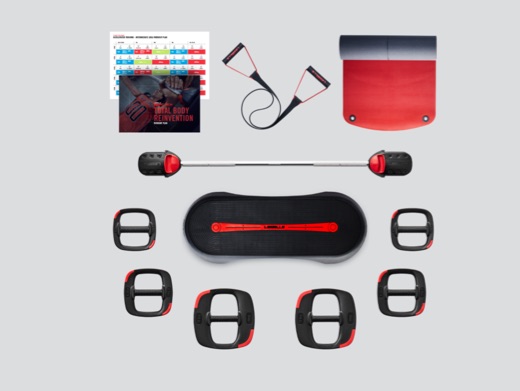 Missing your regular weights session during lockdown? Many of us now see the value in investing in our own weights set, whether it's kettlebells, dumbbells, an Olympic barbell or SMART TECHÔ set.
UK BODYPUMP™ Trainer Denice Burr has one extra request: "BODYPUMP weights that put themselves away after class. I don't mind getting them out, but..." Denice, we will do our best.
PERSONAL MICROPHONE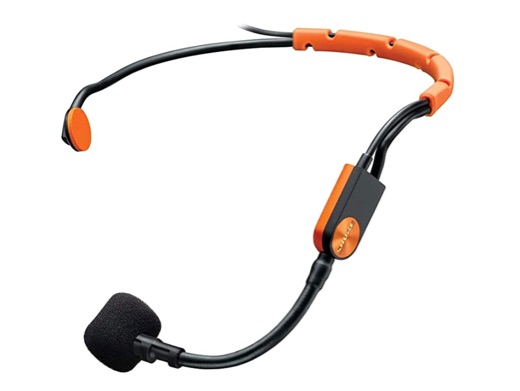 Sweaty, soggy microphone being handed over by the previous Instructor? Let's say it together… EWWWWWWWWW. Purchasing a personal microphone can be costly, but the joy of having a fresh, dry, clean microphone every time you teach is priceless. Plus, you know, COVID…
"I'd love a universal mic that every facility decides to use and works no matter what," says US Instructor Rachel Shada. "That right there would be a dream." We'll add that in with Denice's self-tidying weights, Rachel.
NEW MIC BELT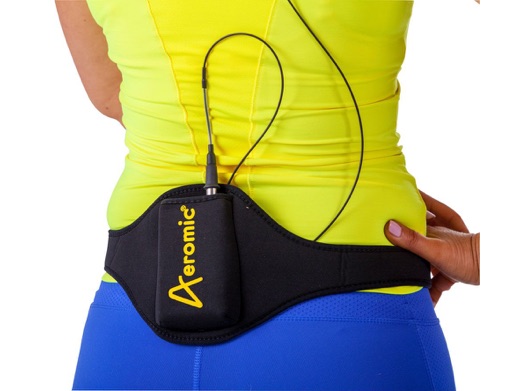 Instantly jazz up your teaching look with a bit of glitz around your waist. "I love my brand new mic belt," says New Zealand Instructor Zoe Ballantyne. "It makes me feel excited to teach every time I put it on! It's a sparkly pink one and it brightens up my everyday black training look."
STATIONARY BIKE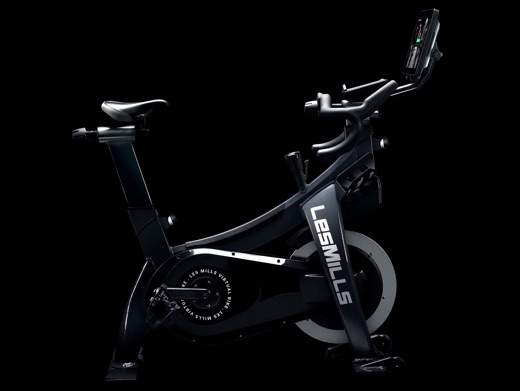 If you're not feeling in peak physical condition right now due to lockdown, one of the fastest and easiest ways to reclaim your cardio is on a stationary bike. As RPM™ and LES MILLS SPRINT™ Program Director Glen Ostergaard says, "The great thing about RPM is that you get all the benefits of a road workout – compressed into 45 minutes. You have to cycle on the road for a good few hours to get in a decent workout, whereas with RPM you get the intensity, the resistance, and therefore the fitness in a much shorter time."
"I just want a spin bike," says UK Instructor Bronté Terrell. "A Stages bike would be lush, but I'd happily take anything just to have a boogie on the bike!"
TEAM TEACH WITH GANDALF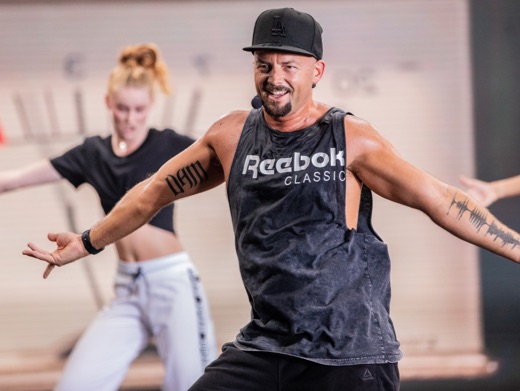 Yes, apparently for many of you, sharing the stage with the king of BODYJAM™ is your ask from St Nicholas! US Instructor Kellena Lupian says it's been her "life dream" to team teach with Gandalf on Masterclass, and fellow BODYJAMmer Zackary Scott agrees: "I just want a ticket to New Zealand for a BODYJAM Masterclass! I MUST meet G at some point in my life."
And what does G want for Christmas?
"AN EXTENDED FAMILY GLAMOUR SHOOT ON AN EXTRA-LARGE LANDSCAPE PRINT". So now you know.
TO BE WITH OTHERS AGAIN
UK Instructor Gaynor Hulland says her wish is to, "be able to cwtch (Welsh for hug) my participants to thank them for supporting me through this tough year. They've been amazing. I want us all to be together again in a normal world and celebrate our love and respect for each other. ❤❤ United xx" Amen to that Gaynor.