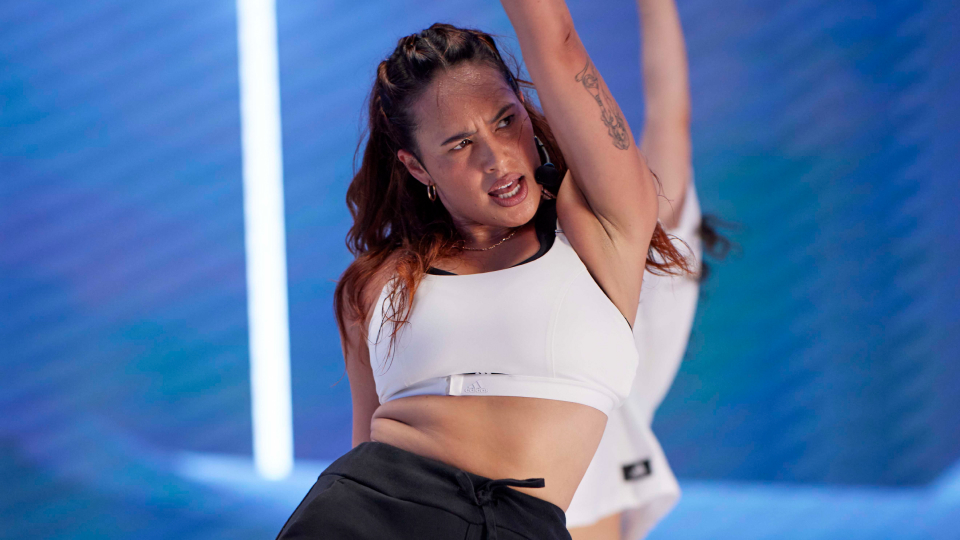 Top gift ideas – from Dannielle Lally
Headphones or a speaker: Anyone who trains on their own needs a good set of headphones or a speaker. Music is a must and a workout with music is nowhere near as good. The louder the better!
Water bottle: My most valued workout accessory is a glorious fountain that exerts gold (aka a water bottle).
Massage vouchers: When it comes to recovery, what I value most is not really an item, but more of a service… A massage. Taking care of yourself is always a priority, so if you're looking for a gift idea to give to YOURSELF, go for a massage 😉
At the top of my wish list: A Les Mills Black Yoga Mat. I'm traveling around New Zealand and Australia to see family over the holidays and I know the travel and constant family commitments could be stressful – so I'll definitely need calming workouts to help me cope! I'd also love a skipping rope. I've started kickboxing as a hobby and skipping teaches you to be super light on your feet!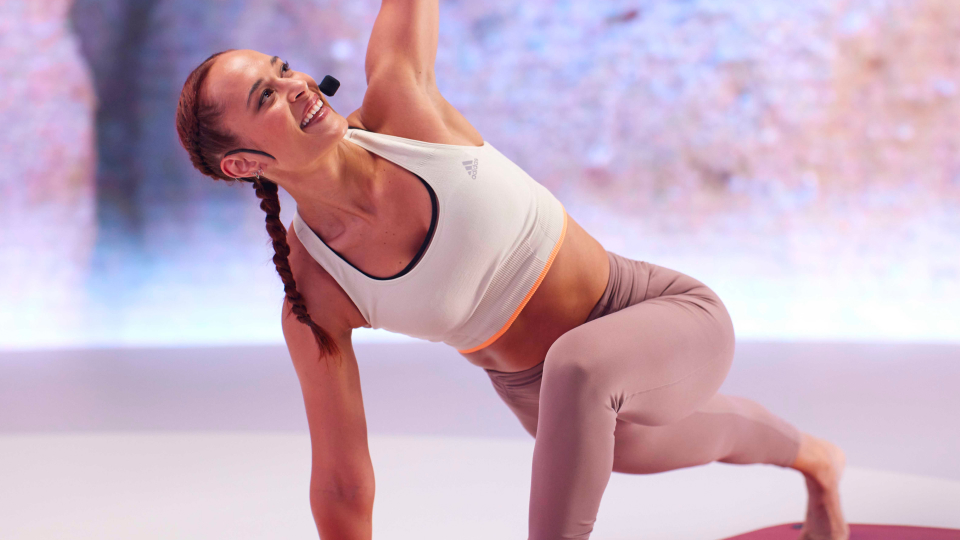 Top gift ideas – from Khiran Huston
Sports bras: I really value a good sports bra during any workout. I like thinner strapped sports bras with great support (this is my fav sports bra at the moment)
Ear buds: Go for the ones that don't fall out while you're training.
A massage ball: This is perfect for your days off. It will really get into all the niggles.
A Les Mills sculpt band: Sculpt bands are the ultimate workout mate. I literally take mine everywhere with me when I travel. It's so convenient and you can do so many exercises with it.
Must-have gym bag essentials: Facial wipes, dry shampoo, moisturizer, deodorant, a travel hair brush, hair ties, sweat towel etc. You can go super boujee or choose budget-friendly. Either way, it's a nice gift that people need but don't necessarily buy for themselves.
At the top of my wish list:
The new adidas boa cycle shoes in black – they are so comfy. (And I also want a new air fryer lol).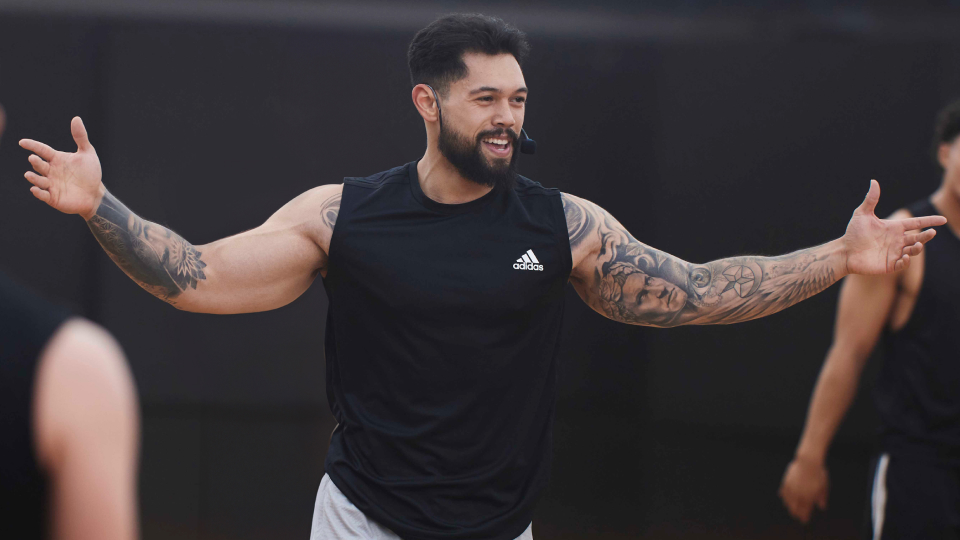 Top gift ideas – from Levi Farrell
Sweat towel: A must for anyone who likes to train hard.
Portable ice bath: If I had to pinpoint what I value most, this would be it! It's great to use for recovery on my days off.
At the top of my wish list:
Training snacks and supplements (such as protein powder and Oxyshred) are always high on my wish list! I'm definitely in need of more training accessories like socks and hats too. And I would love more Les Mills Equipment so I can train outside more during the holidays.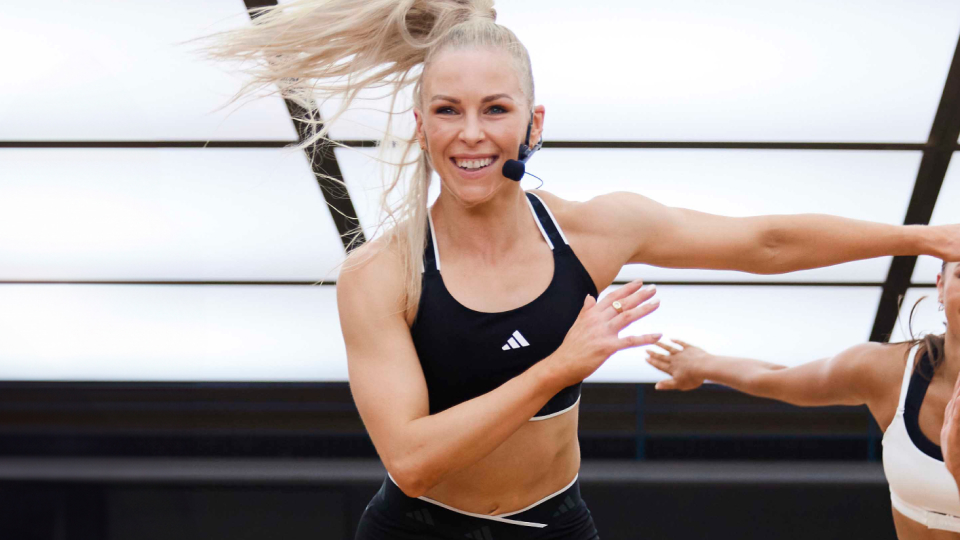 Top gift ideas – from Erin Maw
Light weights and sculpt bands: It's amazing how these simple pieces of equipment can heat up your training. This SHAPES bundle sets you up perfectly!
A foam roller: Rolling out after any workout feels so good for recovery.
A fitness tote: I love tote bags! They're big enough to fit all the specific gear you need for your workouts. I have this tote bag for all my running essentials and I LOVE IT.
At the top of my wish list:
Some new running shoes – the adizero Prime 2.0.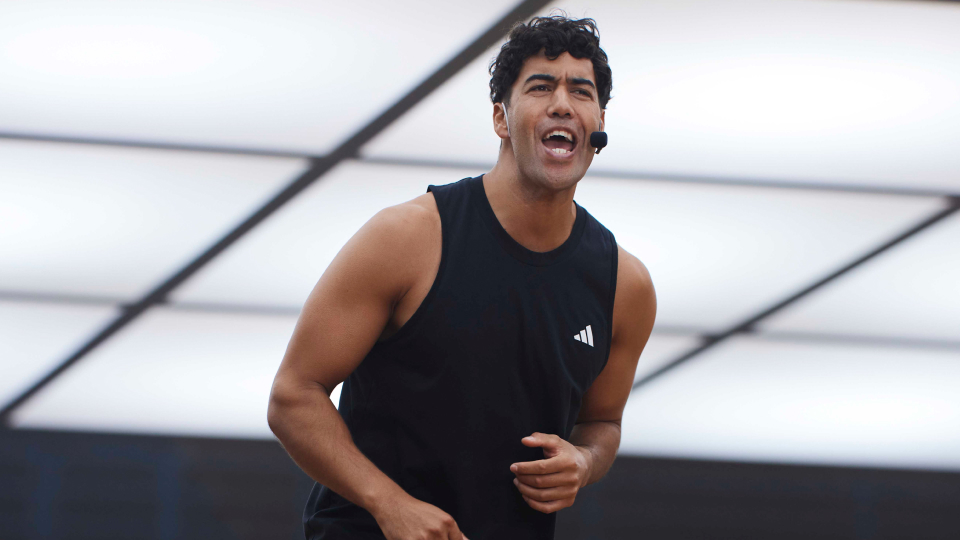 Top gift ideas – from Ben Main
A dry bag: Perfect for anyone who trains hard and gets hot and sweaty. When I'm on the road my singlets get soaked, so putting them in a dry bag keeps my other clothing dry.
Compression shorts: Ideal for all sorts of workouts.
A trigger ball: Great for targeting hard-to-reach trigger points and relieving tension in tight muscles.
At the top of my wish list:
A Les Mills Sculpt band for simple workouts when I'm traveling, adidas yoga premium training shorts, and this yoga training hooded sweatshirt.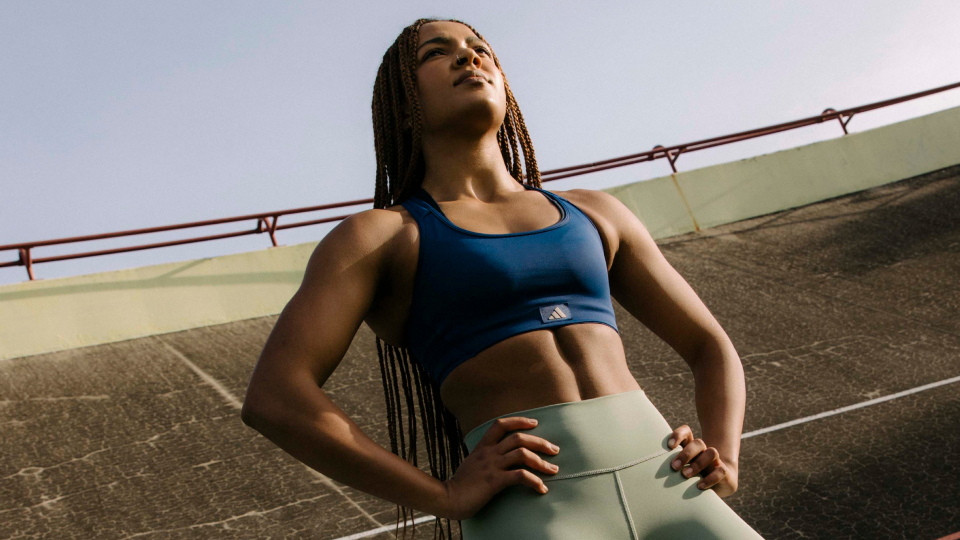 Top gift ideas – from Sami Nieschmidt
A great pair of tights: This is what I value most. I always seem to have a good workout when I feel good and look good in what I'm wearing! The adidas Yoga Studio 7/8 leggings are quite possibly the best tights ever.
A collection of special drinks: Immediately post-workout I love a fun flavored electrolyte drink or even some protein water.
At the top of my wish list:
A new Adidas gym bag. I'm always carrying a million things with me, so it would be great to get a nice bag that can fit my shoes, towel, equipment, supplements … all tidily in one space.
THE GIFT THAT KEEPS GIVING: Give your loved ones (or yourself) unlimited access to strength, cardio, HIIT, martial arts, Pilates, yoga, cycle, dance and more – for a full year. A LES MILLS+ annual membership gives you 2000+ workouts that you'll actually want to do.