"I'm forever a student," says Bianca Ikinofo, part of the creative team behind LES MILLS DANCE. "The best dancers in the world are always training, learning, and going to other people's classes. The journey never ends – there's always more to learn. And what I love about LES MILLS DANCE is that it's going to help both Instructors and members to keep mastering their craft. It's an opportunity to upskill and take their connection to dance to a higher level – to become a better dancer and a better teacher. To learn something new and incredibly fresh."
Ikinofo knows a thing or two about dance, having trained with superstar choreographer Parris Goebel and worked with artists including Rihanna and Jennifer Lopez. She's also won numerous gold medals at the Hip Hop International World Championships. Ikinofo has been part of the choreography team at Les Mills since 2018 and joins professional dancer Summer Bradley and BODYJAM Program Director Gandalf Archer Mills in putting together this brand-new workout.
What is LES MILLS DANCE?
The workout is a 45-minute, high-energy workout that will challenge and move you. Each class includes 10 standalone tracks, each introducing new choreography. The program is anchored in three cardio peaks, a warmup and cooldown. It incorporates innovative dance movements that work cohesively with progressive music inspired by global dance genres. With a focus on movement and technique, it is simple to master and a great option for those who want to improve their dance skills while getting fit, or for anyone who loves to dance. The coaching style is clear, musical, and will help you to master each movement with ease.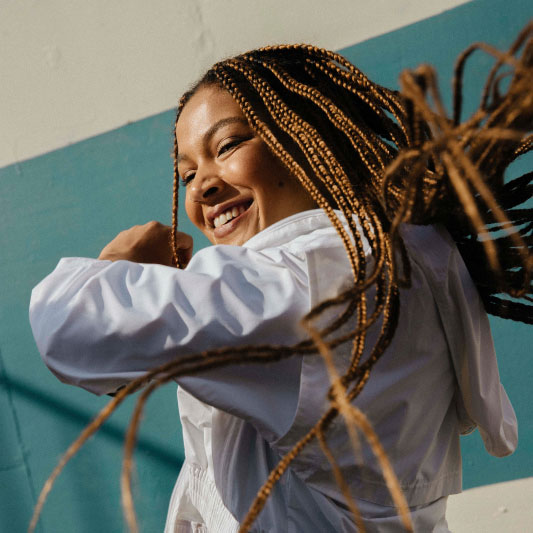 Why LES MILLS DANCE?
"Dance is a massive category globally," says Gandalf. "And there's so much opportunity for us to grow the Les Mills offering in this space. We want more people in classes and more Instructors teaching dance programs. I see this new workout as a chance for Instructors to embark on this whole new journey with us. We're going to give them incredible music and wild dance movement that's going to challenge Instructors and their members because we as dancers always want to keep learning and evolving.
"The market's changed and we need to ensure that our dance programs are catering to the needs of the modern audience. Les Mills has a responsibility to future-proof clubs and Instructors and we're confident that this new workout will help teachers fill their classes and keep dance moving forward for the long-term."
Why are Instructors and members going to love it?
"This is an authentic dance class," continues Gandalf. "You're in the music and the movement and it's just so pure and connected to dance. There's a layer of complexity that is authentic to dance, plus it's incredibly energetic and full of amazing music."
Summer Bradley adds: "The essence of the class is that you get to sit in movement and dive deeper into ways to move your body like never before. You'll have time within each track to explore movement and challenge your body to go to new places. What's cool is that each track has discrete standalone choreography, so if you don't get something or you're not a fan of a particular sound, it completely changes in the next track anyway. It's a continual refreshment of sounds and genres coming at you. And it's intense! Trust me, you'll definitely get the workout."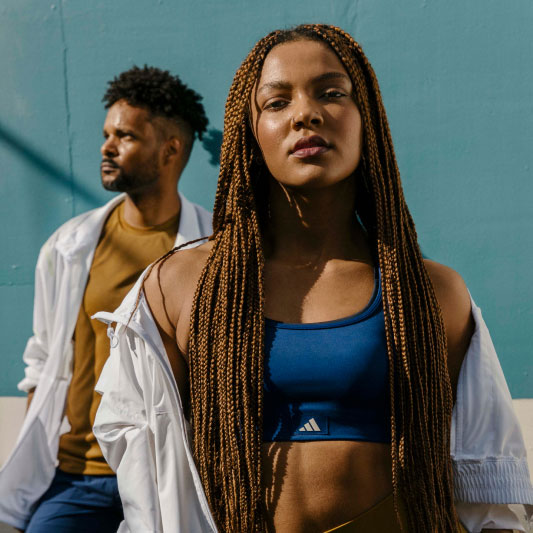 Who's it for?
"This is for anyone who's interested in dance and is passionate to learn more about it!" says Gandalf. "Whether you're a complete beginner or a seasoned pro, you'll get a great cardio workout and an authentic dance experience.
"One of the key drivers behind our thinking is that dancers are never satisfied with where they're at. They're always pushing to that next level and we want to jump on that feeling of enjoying the journey, working for that feeling. This program is going to be continuously evolving in sound and movement so we can keep attracting new people into our classes and sharing our joy of dance with the world!"
LES MILLS DANCE will be available to launch in clubs from January 2024. SH'BAM™, LES MILLS BARRE™ and BODYJAM™ Instructors will be offered a free 90-minute online upskill training with two hours of pre-work for LES MILLS DANCE later in the year. Attendance at this upskill will certify you – no video submission is needed.