"I realized that fitness is not just about a six pack or toned glutes, but it is there to create fulfillment in your heart. I love exercise because of how it makes me feel on the inside." – Adam Snow Bramski.
Adam was a beautiful soul, an incredible Instructor, and one of my best friends. I don't have the words to describe the pain his death has caused me. We spoke every single day, often multiple times a day.
I'd like to share with you some of the amazing qualities that Adam possessed, and why we were so lucky to have him be a part of my family, and also the Les Mills family.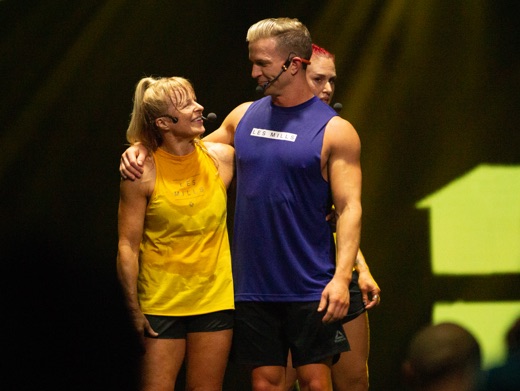 ADAM WORKED REALLY HARD
I first met Adam when he came to New Zealand to film BODYATTACK™ 94.
He was new to the Les Mills US TAP [Trainer, Assessor, Presenter] team and had been recommended by [Head Trainer] Dave Kyle, but I didn't know too much about him.
He came in and just fitted in straight away. He was so focused, such a team player and so funny, loving and warm. He was incredibly nervous and scared, and didn't pretend that he wasn't those things, but he was really open to the development. I loved him from the first day I met him.
Adam was very self-motivated and focused. When he put his mind to something, he always achieved it. He finished things. He would even say that you always make your bed after you sleep in it, because that's like finishing your sleep!
HE KNEW HOW TO HAVE FUN
The thing about Adam is that he would really make you laugh. He could be so silly. We used to FaceTime in our shower caps because we were having bad hair days and we would try to find the funniest caps we could, from a panda to a strawberry to a pelican! He was never embarrassed to have fun and put on a costume or be a bit silly, and it's just a great way to be. He definitely taught me to laugh more. He ate really healthily, but he also knew how to enjoy life. He loved to bake chocolate chip cookies and he LOVED M&M's!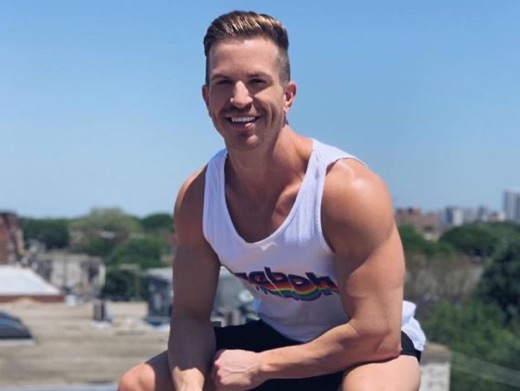 HE REALLY CARED ABOUT OTHER PEOPLE
To write about Adam is to write about his pure love for others. He never said a bad word about anybody, and only wanted good things for others. He always wanted to help and be there to support someone else.
He was never money-driven. He was driven by people and love. He was in fitness for that reason, not to put a buck in his pocket. You know, when he was at Quarterly Workshops or doing Masterclass filming, he just loved to be on stage with others and he didn't have to be the center of attention, he just wanted to be a part of it. He would sit back quietly in the corner, but making such a big impact.
He was full of love and such a beautiful soul. He was always checking up on people or following up conversations, he always did what he could to give a little bit extra.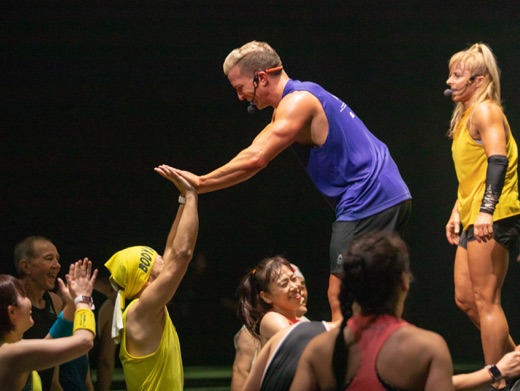 ADAM ALWAYS WANTED TO GROW
What was inspiring about Adam was that he always wanted to grow. He wanted to be better and always try new things to build his skills and knowledge. And it wasn't just to be a better person himself, but because he really wanted to inspire others from his heart.
Based in the US, he was an Instructor for 13 years as well as being a Trainer in BODYPUMP™, THE TRIP™, LES MILLS SPRINT™, LES MILLS GRIT™, CXWORX™ and BODYATTACK. He had recently completed his BODYBALANCE™/BODYFLOW® module. He taught at quarterlies all over the country, and also presented on the Masterclass for BODYATTACK 94, 100 and 106, as well as shadowing on BODYPUMP 100 and BODYATTACK UNITED.
Adam believed in turning challenges into empowering opportunities. He had a way of turning everything into a positive and always found ways to overcome obstacles, building confidence in the process. This year he had achieved his coaching certificate as a Master Integrated Breakthrough Coach. He was writing a book and had started a coaching business with Nikki Snow called CULTIV8 Coaching. He was totally committed to supporting others so they could live life with more self-acceptance, happiness and purpose.
If you watch him present Track 8 on BODYATTACK 106, that's absolutely Adam speaking from the heart. He talked about giving things a go and not being scared to try, and that was absolutely where he came from. You could also listen to the PODCAST PHIT SOCIETY – remembering Adam Snow Bramski… wonderful messages from Adam.
HE WAS AN INCREDIBLE INSTRUCTOR
Adam trained hard to be an incredible physical role model and to be fit for whatever class he was teaching. He always wanted to be at his best. Adam saw BODYATTACK as a way to make people feel happy, to have joy and sing and not stress about all the other things in life. He didn't focus too much on the results or the intensity but thrived on the good feeling of the class and the ability to be free and express yourself through the music and the movement.
I loved teaching with him. We had a very special connection to the emotion and the music, the happiness and the joy. You know that moment when you look at someone and go, "Oh, this is perfect"? I was lucky to share that with him. We at Les Mills were so lucky to have had him, and all of the amazing work he's done should never be forgotten.
Thank you, Adam, for being a wonderful friend and for all your inspiration to so many through all the Les Mills experiences you shared.
We at Les Mills will always remember you for the way you made us feel, and your light will continue to shine.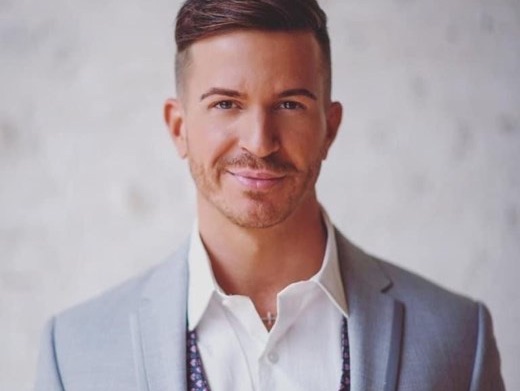 In loving memory of Adam Snow Bramski , June 10, 1988 – October 27, 2020