LANA AITKEN
When Levi filmed BODYPUMP™ 125, Glen Ostergaard said to him: "a star is born". I had to laugh because, funnily enough, the day Levi was born I'd taught BODYPUMP that very morning.
When Tyla and Levi were babies, I'd take them to the gym creche when I taught my classes. Tyla was outgoing and confident and loved it so long as she had her 'Poppa Jacks' chips. Levi was a Māmās boy and would cry if I left him. The rules were pretty loose back then, so I'd teach most of my classes with Levi on stage. He would wear his little earphones and play with his toys.
Levi's work ethic is inspirational. He will absolutely put in the hard work necessary to achieve his goals. He grinds humbly in silence, letting his success speak for itself. This ethic spans into his family life too: he's such a dedicated and loving Pāpā to Caesar-John.
Tyla has a true Scorpion nature: nurturing, loyal, talented, intelligent, with a badass sting if you mess with her or the people she loves! I have loved watching her embrace being a Māmā to Puanga. She has come a long way to appreciate the beautiful strong woman she is – the woman we can all see.
They grew up watching me practice choreography at home and started coming to the gym as soon as they were old enough. We're very close. We train together, teach together, laugh together, challenge and motivate one another. We're best friends! It's an amazing feeling when your children inspire you to be the best version of yourself. It's going to be an absolute honor to stand on the BODYCOMBAT™ stage with both my babies at LES MILLS LIVE LOS ANGELES. They are my greatest achievements and my gift to the world. I am blessed to be their Māmā.
I've been an Instructor for 28 years. Fitness is a way of life; it's part of my wellbeing and how I keep myself grounded and centered. Outside of classes, I was a primary school teacher for 15 years but I now work for the Ministry of Education. I'm currently studying to do a post-graduate in specialist teaching. I have two beautiful mokopuna (grandchildren): Caesar-John is five and Puanga will be one in July. They are my everything! I am so lucky to have such a beautiful whānau (family).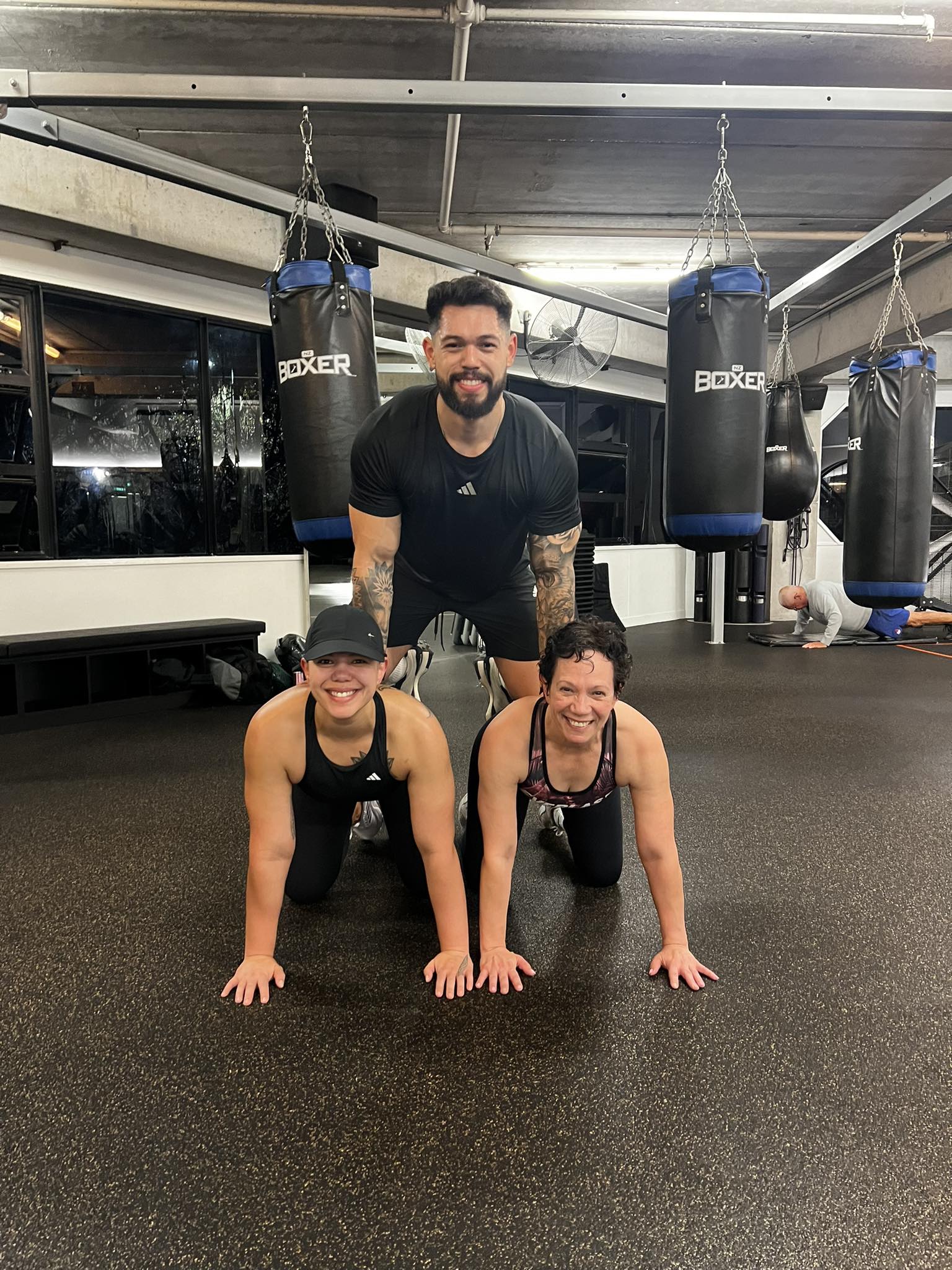 TYLA TOBIN
To be honest, teaching fitness wasn't something I saw myself ever doing. I loved being on the floor, participating in classes, but being on stage wasn't on my radar. One day, the Group Fitness Manager at the club messaged to ask if I'd like to do the BODYCOMBAT module. Initially, I just laughed! But after speaking with her, I felt excited at the prospect and signed up the very next day. Two years on, it's one of the most rewarding decisions I've ever made.
In my life outside the gym, first and foremost I'm a māmā to my beautiful son who will be one in July. We were recently part of a post-pregnancy workout project, which is now available on LES MILLS+. I'm also a Production Manager which enables me to step into my creative zone outside of group fitness.
Getting to teach together as a family is awesome fun and always creates a bit of entertainment for our members. Me, Mum and Levi will also be presenting in LA at LES MILLS LIVE which is so special and exciting!
Becoming an Instructor was a lot harder than I expected but the team have supported my journey every step of the way. Mum is the QUEEN of BODYCOMBAT at Les Mills New Lynn because of the community and culture she creates in her classes. She's authentically herself both on and off the stage and that's something she has also instilled in us as Instructors. Being ourselves – knowing that we are and will always be enough – is something I always think about before teaching my classes. Being part of a community with no judgment and a whole lot of love is the best feeling; you truly do create a home away from home with people who become like family.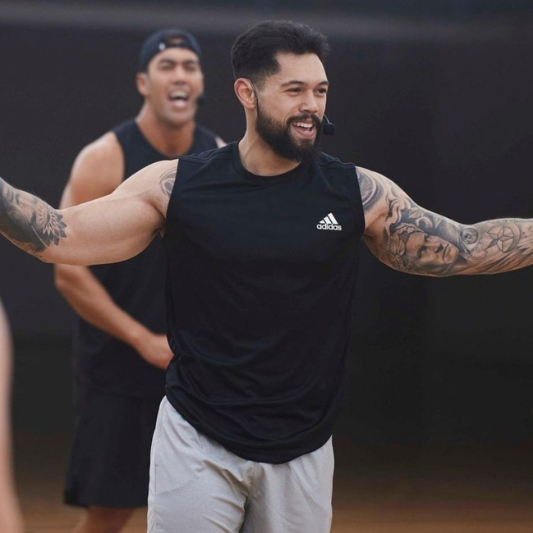 LEVI FARRELL
As a toddler, I would play with my toys on the stage while my Mum taught her classes. In primary school, she'd take me to her classes and I'd play on my PlayStation Portable. While not actually participating in the classes, I was exposed to the group fitness environment early on. I loved watching Mum teach and motivate hundreds of people. She's the true inspiration behind my group fitness career.
My sister, Tyla, has also been a huge influence on my teaching journey. In high school, she would drag me with her to attend classes at Les Mills New Lynn: LES MILLS GRIT™, BODYPUMP, RPM™. Even though I had no idea what I was doing, I would go with her (reluctantly) because we loved training together. Tyla was also the driving force behind my decision to become an Instructor. When I saw she'd registered for Initial Training in BODYCOMBAT, I thought: "If she's doing it, then I want to do it!"
Outside of group fitness, I work full-time as a litigation lawyer. The roles actually complement each other in many ways. In both jobs I'm working with others to help them achieve goals; connecting with new people; learning new things; and taking on challenges. I'm also a father to a beautiful little boy named Caesar-John. My classes are great, because they help me stay fit enough to keep up with him!
Mum's taught me everything there is to know about being a good Instructor. The biggest thing I learned from her is that it's all about the people in front of you. Everybody loves Mum. Her classes are always packed and the members absolutely adore her. I believe this is a testament not only to her beautiful personality, but also her ability to connect. She has fun, she interacts with people, and she always makes her participants feel better leaving the studio than they did when they walked in. When I teach my own classes, it's with the intention to light up the room in the same way, but with my own flavor.