IMPROVE CLASS ATTENDANCE
Club Goal

GROWTH THROUGH INVESTING IN QUALITY EQUIPMENT
PROBLEM
With 8 clubs all in the lifestyle segment, 1LIFE (UK) had to ensure their diverse membership base could use group fitness equipment easily, while still getting value for money.
STRATEGY
UPGRADE TO INDUSTRY-LEADING EQUIPMENT
1LIFE initially invested in the LES MILLS SMARTBAR™, SMARTSTEP™ and SMARTBAND™ to optimize the equipment needed for group fitness and eliminate member complaints.
Upgraded equipment at the end of the existing lifecycle, resulting in a staged rollout across all sites
Identified that ease of transition was key for members, as was the ability to use weights on the bar or as hand weights, negating requirements for additional equipment
RESULTS
72%
average increase in BODYPUMP™ attendance within three months
Due to its versatility, the equipment installed in group fitness studios also began to be used by personal trainers in other areas of the club
72% average increase in BODYPUMP attendance within three months, with only minor timetable changes across all clubs
One club achieved a 81.1% increase in BODYPUMP attendance with no timetable changes
Download the complete set of growth strategies
Interested in the other four proven strategies for group fitness attendance growth? Download our Guaranteed Growth guide and you'll get the complete set. This guide will give you a blueprint to tackle increasing class attendance from every angle. Each of the strategies has driven real results for our club partners around the world.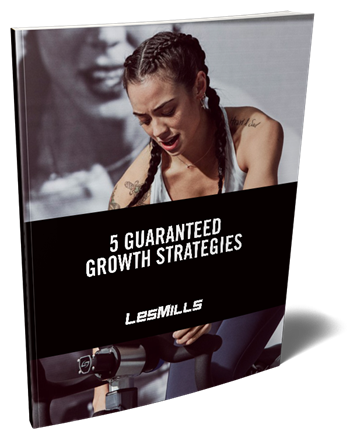 Het formulier bevat fouten
{{validation.errorMessage}}