THE BEST SHAPE OF MY LIFE THANKS TO COMBAT
Self-confessed fitness hater Jamie has never looked back since discovering BODYCOMBAT™.*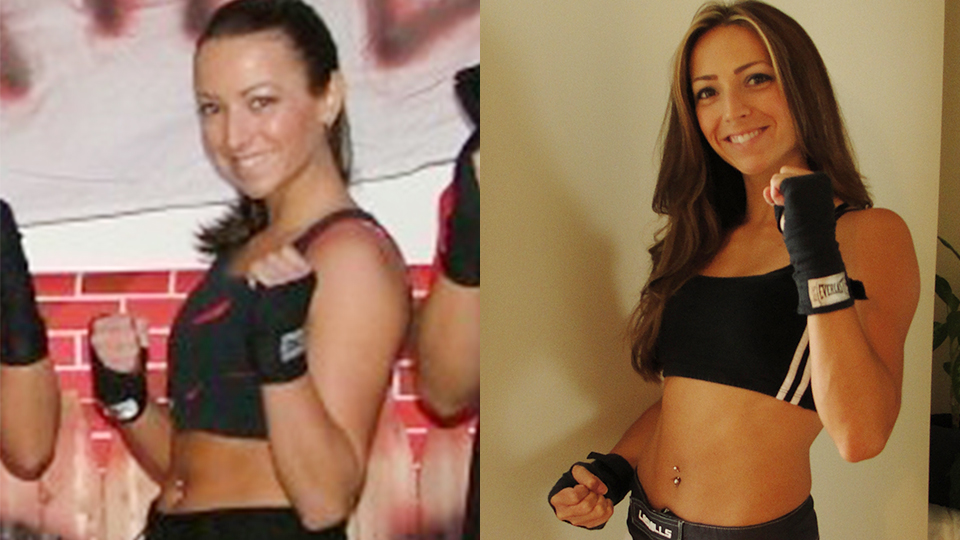 I was never big into fitness when I was younger, in fact I kind of hated it!

One day I discovered yoga in a group fitness setting, which led me to my first Les Mills Quarterly as a guest when I was contemplating becoming a BODYFLOW instructor. This is where I experienced BODYCOMBAT for the first time, even better it was taught straight from the unmatchable duo of Dan and Rach!! I'd never done any martial arts, was out of shape and clumsy, my cardio left much to be desired, but there's something about this program, the energy in the room, that made me feel like I could do things I never had before! I knew I was going for BODYFLOW training, but I made a vow to myself that if I ever thought I could take on a second program, it had to be BODYCOMBAT!

Four years later, (after teaching BODYCOMBAT for three years now), and at 32 years old, I am in the best shape of my life- and the biggest contributor to that and my healthier lifestyle is Les Mills programs, especially BODYCOMBAT! I used to not be able to walk up the stairs without losing my breath, now I can teach an entire BODYCOMBAT class (even AFTER taking another class!) and feel even better than when I started! My entire body has slimmed down and toned up- longer and leaner. BODYCOMBAT truly is a complete workout, helping to create strength and definition from my shoulders and arms; my core, back & butt; and trimmed up my inner & outer thighs. What is even better is the confidence doing and teaching this program has instilled. It makes you feel strong, empowered, confident – and ready to take on the world!

That is what has me hooked! A full body workout and supercharged experience that leaves you feeling amazing- oh, and did I mention how much fun it is, too?!

To be able to share that amazing feeling with others is just the icing on the best kind of cake. To see how participants in class improve in their health and fitness, to see their confidence soar in and out of the studio, to see them start coming to class in sweats and eventually start showing up decked out in full combat gear (gloves, shorts & all), to hear and see them say "You are an inspiration, I want to look or be like you"… It is all amazing and humbling, and this is how BODYCOMBAT has changed my life- and I can't imagine it without it now!