Preview the first workout
Play
PUNCH AND KICK YOUR WAY TO FITNESS IN FOUR WEEKS
Want to feel empowered, unleashed and fiercely fit? It starts with BODYCOMBAT™, the world's most popular martial arts-inspired workout. Our FREE online training program gives you the moves, technique and short workouts to get you feeling great and ready to take on the world in just 28 days.
Sign up now for your FREE training program:
3-4 short workouts a week for 4 weeks
Access to our online community
Technique coaching videos from the experts
WHY BODYCOMBAT?
BODYCOMBAT works your legs, tones your arms, back and shoulders and provides phenomenal core training. You'll burn calories and develop coordination, agility and speed.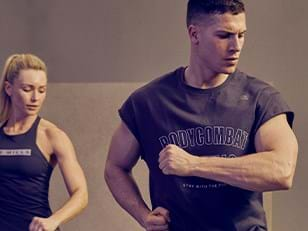 SCIENTIFICALLY PROVEN
Science from the Les Mills Lab proves it. A full BODYCOMBAT cardio workout has the same effect as 1700 crunches.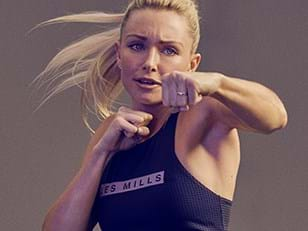 ALWAYS EVOLVING
Fresh music and moves ensure BODYCOMBAT is still the world's top martial arts-inspired training program after 20 years.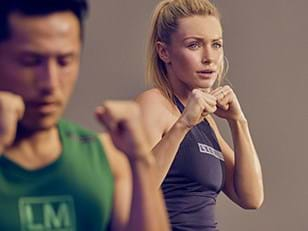 NO EQUIPMENT
No gloves, no bags, no weights. At your local gym or working out at home with LES MILLS On Demand, all you need is you.
FEEL INVINCIBLE IN 28 DAYS
Start today. Get BODYCOMBAT fit in 4 weeks.