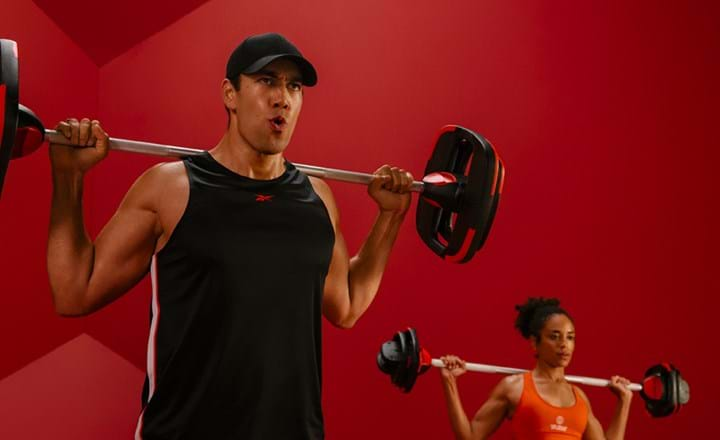 Motivated members attend their club more often. Members who attend more often, stay with their club longer. We all know this to be true, yet most members don't visit their gym more than once a week (82%). Can we honestly say they're motivated members? We know they're unlikely to get the results they hope for, which means they're equally unlikely to stay members for long.

The truth is that clubs are no longer the default option for people to get fitter, nor the most convenient. The pandemic ramped up the range of options for people to stay active at home – apps, smart devices, online videos, exergaming, the list goes on….
So what makes members keep taking the trip from their front door all the way to your club? It takes something that can't just be coded into a smart device or app – motivation. With lack of motivation cited as the biggest single barrier to consumers working out more, operators who can dial up the motivation will unlock the magic to make training habits stick.
The backbone of a booming club
Fresh findings from the Les Mills Research Lab suggest the secret to a successful club lies in the same behavioral psychology that sees us brush our teeth twice daily and say 'please' and 'thank you'.
They identified the trait of automaticity – turning exercise into a habit you do frequently without even thinking about – as the key differentiator between active and inactive people. This research found 100% of active people strongly agreed that exercise is an automatic aspect of their lives, whereas 92% of inactive people disagreed.
Interestingly, finding exercise automaticity is not pre-defined by personality, genetic make-up, or body type. Automatic exercise habits are something everyone has the potential to unlock.
Experiences with a capital E
For operators, positioning your club as an unmissable experience is your golden ticket to member motivation and long-term exercise adherence.
With gymgoers' expectations now higher than ever, providing innovation that expands beyond a product is table stakes. Businesses must create and sell Experiences with a capital E – something their customers will want to join, share and talk about.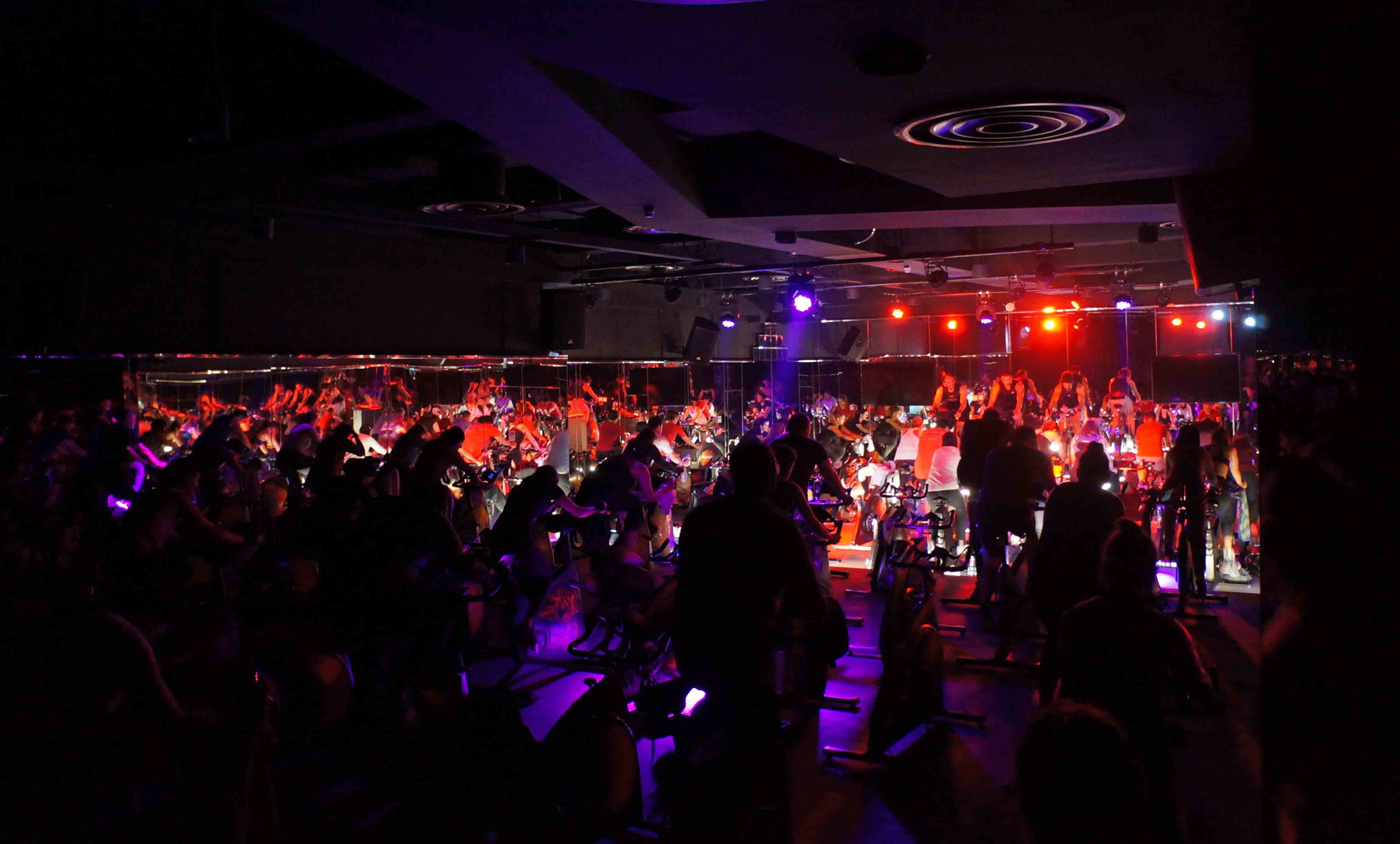 Clubs may not necessarily have the financial might or brand power of at-home fitness apps created by major tech firms, but they have key ingredients for creating motivating experiences that digital giants can't yet match: highly-engaged communities, authentic human connection and thrilling live environments.
Here's how to leverage these three key advantages to give your club the edge:
1. Crank up the community
As the proliferation of smartphones, social media and remote working continues to erode human touchpoints in our lives, loneliness is becoming a major societal issue. This is especially applicable to Gen Z, who we know prefer social workouts and experiences, yet have been dubbed the "loneliest generation ever".
And it's not just youngsters seeking social connection – The Global Fitness Report tells us 58% of club members are highly motivated by the social aspect of attending the gym. Now, more than ever, people are seeking connections on a personal level with brands and like-minded consumers so they can once again feel part of a tangible community. Members will quite happily leave their club's treadmills, but they're a lot less likely to leave their friends and the classes where they have fun with them.
The good news is operators are ideally placed to meet members' needs around community and human interaction – areas they've been sorely lacking throughout the pandemic. Across clubs that have made strong recoveries, cranking up community has been key to re-engaging members and pulling in new ones.
Suggestion: Generate a buzz with a fitness challenge. Done well, these are a great way of building community and shared purpose among your members. There's a real energy that goes with a great challenge; and this in itself drives member engagement, satisfaction, and loyalty.
2. Leverage the 'live revival'
There's a reason seeing an artist in-person sits atop many bucket lists, while that same musician gets their songs shuffled past on a walk to work. The human appetite for live experiences is insatiable; according to the Global Fitness Report, gym members find live classes twice as appealing as livestream options. And much like the music industry, fitness facilities are enjoying a 'live revival', with group fitness attendances reaching 119% of pre-covid levels in post-pandemic markets. At a time when there's an app for almost everything, live experiences are your ultimate unique selling point that even the mighty smartphone can't compete with.
The 'live revival' can work beyond being your point of difference – it can be your go-to weapon for retention and referrals. Research from The Retention People found that group exercisers who visit their club just once per week are 20% more likely to be loyal members (staying longer and referring friends) than those who visit 3 times per week and only work out on the gym floor.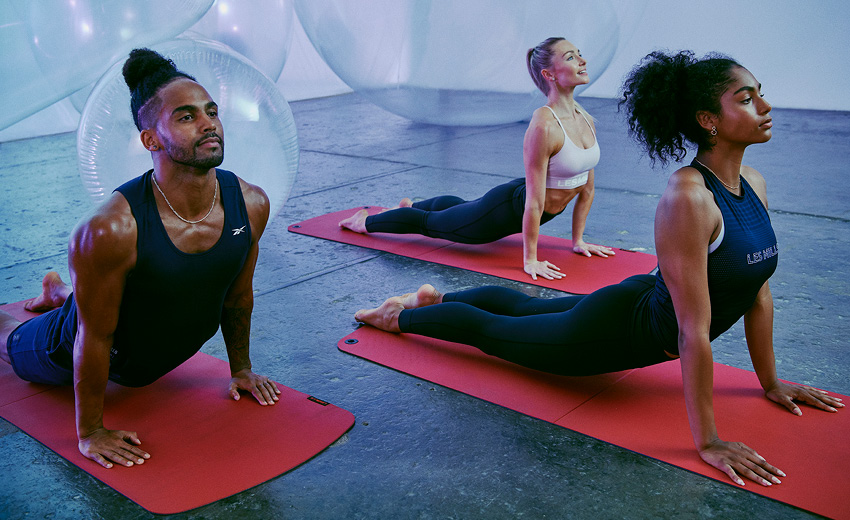 Put simply, live group fitness breeds some of the most motivated members a club can have. By staying longer and bringing you more referrals, these members form the bedrock of a successful club.
Suggestion: Hosting live fitness events is one of the most effective ways to build relationships with your passive participants and show your club at its lively best. Events also help you to capitalize on customer advocacy, as it's easy for customers to share invites with their friends, giving your club the perfect opportunity to engage a captive audience in a discussion around membership.
3. Power to your people
For all the talk about tech and innovation, it's actually the oldest asset in the gym which is becoming ever more important: the people. With strong consumer demand for social connection, it's inevitable the people working in clubs will have a vital role to play in your club's future success.
Instructors are the number one driver of class attendance, with 79% of club attendees ranking the quality of Instructors as 'Extremely Important'. When considering your wider teammates, 59% of prospects say people are a significant factor in choosing a gym.
In short, the time you invest in your team determines the difference between having an exceptionally loyal and motivated membership base that generates great revenue, and one that just ticks along.
Suggestion: Show you care by offering financial support for ongoing education and opportunities like free first-aid certifications. When thoughtfully crafted, a 'brand book' is a sure-fire way to ensure every new hire lives and breathes the culture your club wants to instill.
FIRE UP YOUR FOOTFALL
Ready to inspire your members and drive additional traffic through your front door? Check out our comprehensive cheatsheets for motivating members on Marketing Studio.
GET THE GUIDES