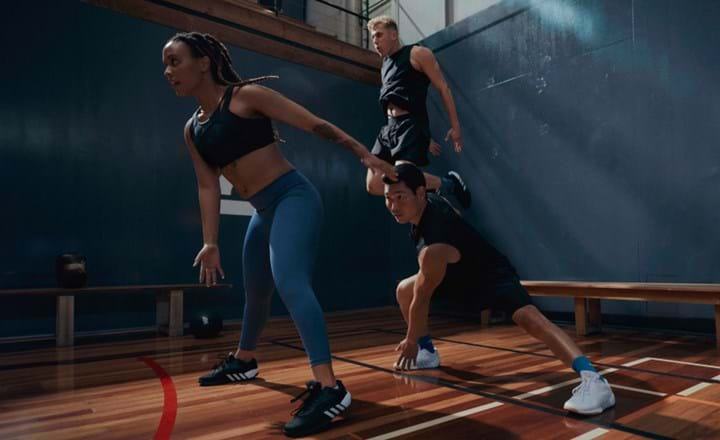 How did you approach the launch of LES MILLS STRENGTH DEVELOPMENT™?
Dirk Monsma: Throughout March and April, we started building member interest by teasing snippets of information about STRENGTH DEVELOPMENT. It started with just putting the banner in the club and sparking member questions. A week later, we shared a little more information, but not too much as we really wanted to launch it properly when we were fully trained up. We announced more details in mid-April and presented the packages to members a week later, including information such as program start dates and costs. A week before the big launch, we trialed STRENGTH DEVELOPMENT with our staff, to help us prepare and finesse our teaching. We also shared the program on our socials, triggering even more interest. In short, always consider the importance of building excitement and anticipation. It meant that in no time, our launch day workouts were completely full.
What were the first reactions to the workout?
We were very curious to hear about our members' experiences and we had them all fill in a feedback form after the lesson. The reactions were very positive, with comments such as:
• "It's great that there's now a program that really looks at mindset and technique, with proper time taken to help with form."
• "Individual coaching in a small group context really motivated me."
• "Great addition to SportStudio Dokkum, great Instructors too"
• "Very intensive, but it gives a great feeling of satisfaction afterwards"
• "I worked up an intense sweat, even with a small amount of reps. Really great workout!"
How do you offer the program in the club?
We're offering it as a member upsell for €139.00 for the 12-week program – this is in addition to their regular membership fee. Those who wasted no time signing up for our initial program were incentivized with a special launch price. We initially planned to launch with two groups, but due to the amount of interest it quickly became four. The participants were wildly enthusiastic about getting started with STRENGTH DEVELOPMENT.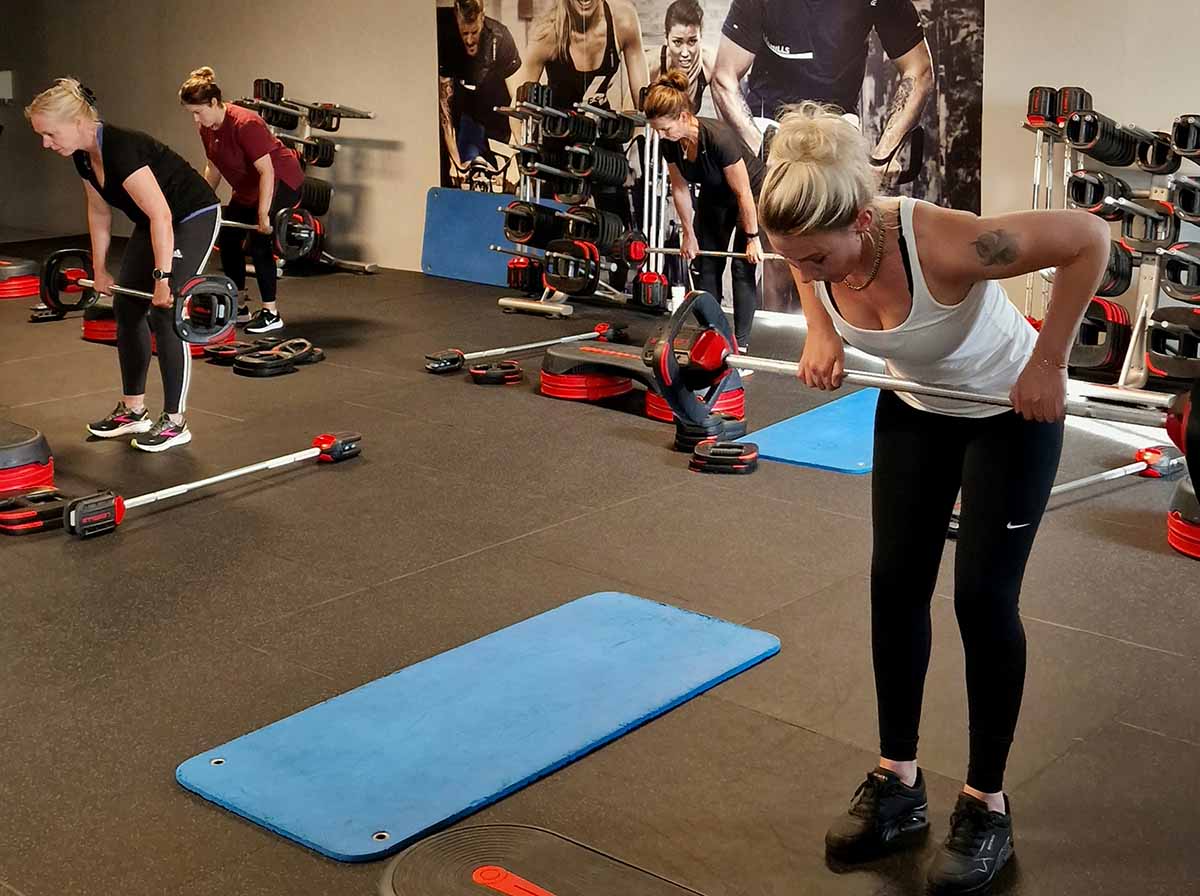 How do you feel about teaching STRENGTH DEVELOPMENT as an instructor?
Insane! For me, I thought it would be the same as other Les Mills programs, but in terms of coaching it's a really unique feeling of satisfaction. I experienced the same feeling when I started teaching LES MILLS GRIT and with STRENGTH DEVELOPMENT the contact with participants is even more intense. This was my colleague Annette's first Les Mills program and she's very enthusiastic about teaching it. We are both also qualified educators: Annette works as a family coach and I have 23 years of experience in secondary education as an English teacher. Having this background makes teaching the program a lot easier, but any experience working with people gives you an advantage. You are performing much less than you do when teaching other group training classes as there's more one-on-one coaching involved. As a result, you really need to be able to connect with people and have deep knowledge of the program.
How many new and existing members are there in the group?
It's been a big hit with our current members, while it's also helped us to attract 4 new club members, taking our initial cohort up to 32 participants in total. We're already planning to start again after the summer holidays with four more new groups.
Why should a club add STRENGTH DEVELOPMENT to its timetable?
It really is a very strong addition to the timetable. You train completely differently and it's a totally new experience – the participants all say that. And it's a great all-round workout; during STRENGTH DEVELOPMENT you really notice the impact that the exercises are having on your body and you leave feeling much stronger.
Do you have any tips for other clubs or fitness entrepreneurs considering launching it?
STRENGTH DEVELOPMENT is a perfect addition to your club offering, especially as an alternative to Personal Training, which is sometimes too expensive for people. STRENGTH DEVELOPMENT offers a heightened sense of coaching, providing participants with a cheaper alternative to PT that still gives them personal attention and the results that keep them coming back.
READY TO UNLEASH YOUR NEXT GENERATION OF MEMBERS?
STRENGTH DEVELOPMENT has been crafted to meet the specific demands of Gen Z and put your club in the fast-lane for growth.
DISCOVER MORE