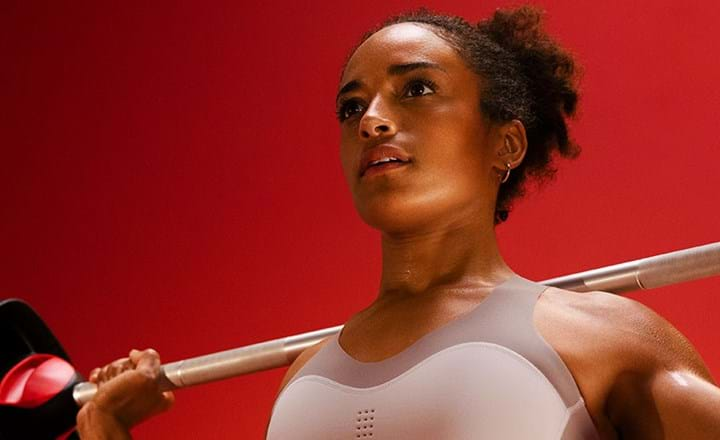 As the fitness industry accelerates out of the pandemic, but with the past two years still very much visible in the rearview mirror, exercisers are focusing on the horizon ahead and what comes next.
And what comes next is precisely the question wellness software giant MindBody set out to answer in its new 2022 Fitness Report. Based on answers from 16,000 Americans, the report concludes operators should focus on the three w's: Wellness, Workouts and fitness Wherever they want it.
It also examines this year's biggest fitness trends – exploring what's coming, why they matter, and how to make them part of your business strategy. Here are four key takeouts.
1. it's all in the mind
The report finds 78% of consumers believe wellness is more important than ever, with traditional notions of wellness equating to calories burnt being replaced with a more enlightened outlook. Consumers now define wellness as including a discovered sense of community and belonging, with a holistic focus on bringing the mental, physical and spiritual together.
With the recent past still fresh in the minds of many exercisers, the report identified a shift in priorities around what motivates people to work out. Pre-pandemic, the report found the top workout driver was to control weight, but with 45% of consumers feeling stressed 'on a regular basis', reducing stress is now the top reason for working out.
Exercising together creates a powerful connection that can tap into the sense of community and stress release the modern member is seeking. And research suggests the benefits can be felt long after the workout is over, aiding sleep quality and helping to manage low mood. Bryce Hastings, Head of Research at Les Mills, points to the need to create a club experience that acknowledges the strain members are under, by delivering an antidote to modern living: "We have to understand that club members need recovery from life, not just exercise, and that fitness facilities have a broader role to play in this."
2. Mix it up
So what's the best way for clubs to play a more prominent role in managing members' stress? Those polled spoke of an appetite for more in-club experiences that enhance mindset, including meditation and art therapy. Whether they choose to trial these add-ons or not, a key play for operators is to give members variety. The MindBody report found two-thirds of people prefer a facility that can offer a range of workouts – both in-club and at-home to keep them motivated and engaged.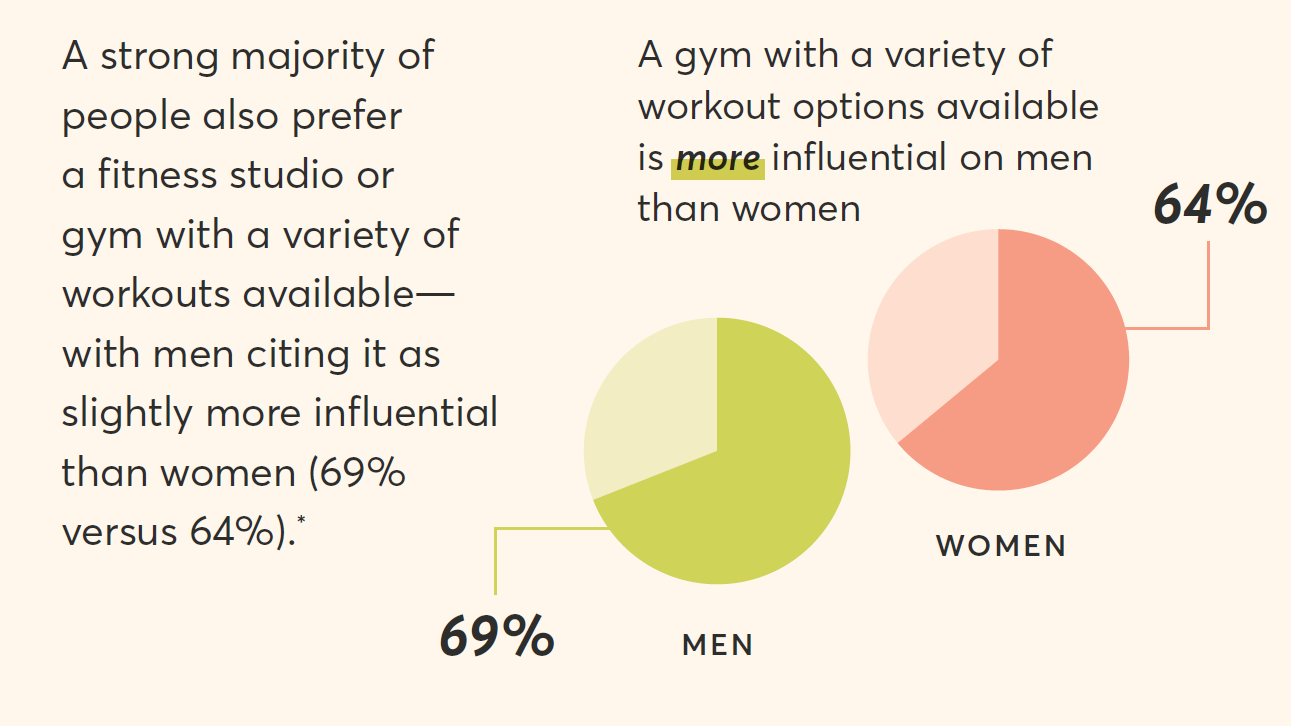 Group fitness legend Emma Barry explains how the wealth of options could play out: "Think of consuming fitness like we consume food. Consider the many dining options; five-star experience, cheap snack in a food court, supermarket or food delivery. This equates to exercising at a club, at home on your phone, at work with virtual, on vacation, attending a festival, or participating in a game."
Maybe they already have access to the variety they crave – but as members return to their facilities, they may need reminding of the breadth of high-quality classes already on offer. The Global Fitness Report showed quality of Instructor was the single most important factor for consumers when choosing a fitness class, so it's essential to ensure your rockstar Instructors are trained in multiple workouts and are routinely updating their choreography and music releases.
Hosting a club event to showcase your workouts and Instructor team is another great way to promote your brand at its best. Inviting rockstar Instructors to deliver pulsating workouts will help highlight your club's strong sense of community. Events can be a great way to win new members, so nailing the conversion and onboarding experience is vital for showing them everything your club has to offer and helping them to fall in love with it.
3. Workouts with flex appeal
With MindBody reporting that 19% of those polled are too intimidated to attend a fitness space, breaking down barriers remains vital for club growth. Adopting an Omnifitness approach – providing fitness experiences everywhere, through all channels to meet the expectations of modern members – is one tactic to reach those reluctant to enter the club, by supporting them to start working out at home. The report finds 35% of exercisers have started going to an in-person fitness class that they first discovered through digital workouts. In addition, a quarter of people currently doing digital workouts access them via their gym or studio.
The stats suggest an Omnifitness approach offers strong potential for driving member growth by supporting prospects on the journey from home to club. It also caters to the wider wellness expectations of modern consumers by blending live with digital workouts, enabling them to work out wherever they are.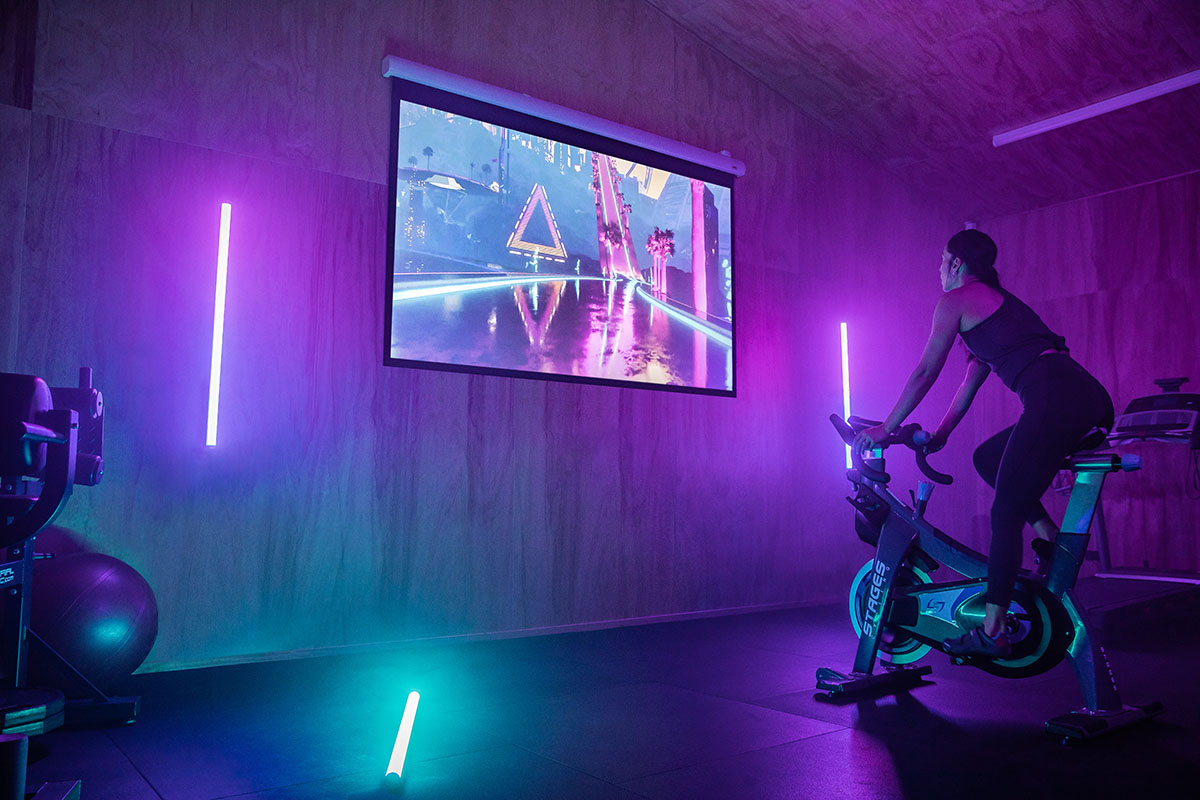 4. Bring the beat
Anyone who's experienced the thrill of a live workout led by a rockstar Instructor will know that hitting moves in time to the beat is a life-affirming experience. The MindBody survey reflects just how important music is to exercisers, with a weighty 71% saying music motivates them when they work out. Ensuring classes are kept vibrant and stimulating with the right soundtrack is key, as is regularly updating the tracks to keep members coming back for more.
Costas Karageorghis, Professor of sport and exercise psychology at Brunel University, has shown synchronous music – that which matches the tempo of the exercise – can reduce perceptions of exertion by up to 12%, improve beneficial exercise effects by up to 15%, boost movement efficiency by up to 7%, and extend voluntary endurance by as much as 15%.
Commenting on the research, Professor Karageorghis explained: "The synchronous application of music results in much higher endurance, while the motivational qualities of music impacted significantly on the interpretation of fatigue symptoms right up to the point of voluntary exhaustion."
So, with significant opportunities to meet member wellness needs in-club and at-home, how will you lean into the new member mindset?
GIVE YOUR CLUB THE EDGE
As the world's first Omnifitness app, LES MILLS+ bridges the gap between digital and live workouts by signposting users towards your club.
FIND OUT MORE