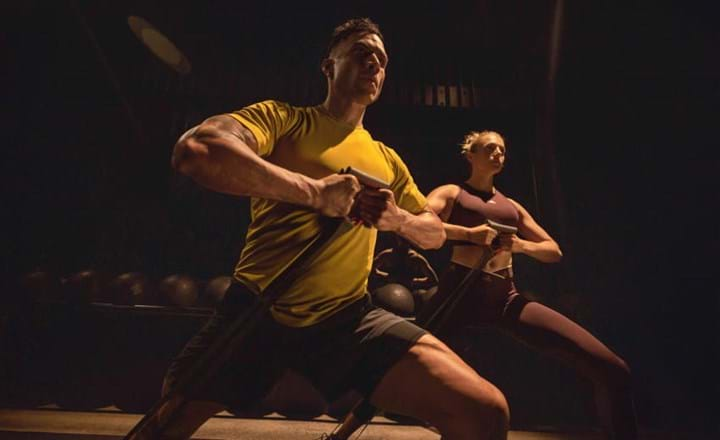 1. GET THE PARTY STARTED
Providing members and prospects with a place to sweat is just the beginning for your facility. Building a community, where members truly feel a part of something, is what keeps them coming back. And one of the best ways to show your club at its lively best is through events.
Events are a dynamite way to create excitement among members and Instructors, as well as to attract new members through your doors and drive revenue.
One option could be to follow the lead of the YMCA Association of Northwest North Carolina, which kickstarted its peak sales period with a group fitness rock concert as a means of engaging the community through a dynamic event.
Meanwhile, the JCC in Bridgewater, New Jersey has driven strong growth through a focus on in-club events that emphasize the social elements of their offering.
"Things like our quarterly Les Mills launches are calendar mainstays that help light a fire under our timetable," says Fitness Director Jess Kichura. "We're always striving to add personal touches to our events and marketing that evoke strong emotions and show our members we truly care through action rather than words."
Eye-catching, high-quality promotional material is also important for getting the event in front of your target audience. If you're already a Les Mills partner, don't forget to use the large suite of assets available via Marketing Studio.
2. LET THE GAMES BEGIN
#FitTok trends like 'Cosy Cardio' and other social media challenges are now a fixture of the fitness landscape. So creating (and publicizing) a member experience that reflects fun and engagement is key to positioning your club as the natural next step for fitness fans.
Challenge-based workouts are a great way to gamify and electrify your studio, encouraging members to connect, compete and compare progress whilst forming in-strong communities.
And offering an exciting mix of ways to work out is particularly important for winning younger members – 64% of Gen Z exercisers love to choose different workouts and discover new ones. So catching (and holding) the attention of this hard-to-reach cohort requires you to keep them guessing by regularly offering up fresh and exciting ways to work out. It takes some work, but this can also be a great way to generate extra revenue.
"We offer LES MILLS STRENGTH DEVELOPMENT™ as an exclusive 12-week program, which you purchase (for €249) on top of your membership fees," says Scott Elder, founder of Lifestyle & Health Club Magic.
"Strength Development delivers on improving strength and gives members an excellent grounding for when they're ready to move on to free weights. It's also a great add-on for the club, building a buzz among members and generating more revenue."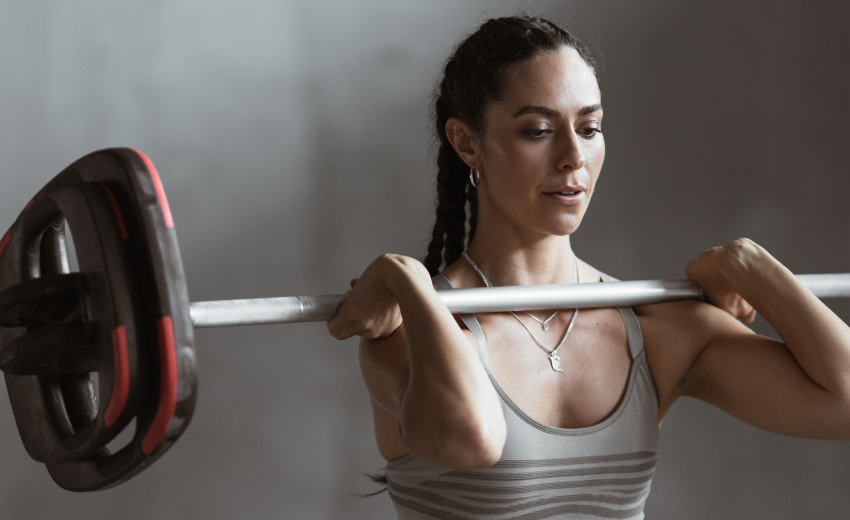 3. ALL'S WELL THAT STARTS WELL
Once you attract new members in January, how do you ensure that you keep them? Many clubs focus on the sale and then assume the member will be fine left to their own devices. Little wonder then, that 50% of new gym members quit within six months (IHRSA, 2020).
Modern members – particularly young people just beginning their fitness journey – seek choice, but often don't know where to start in the gym, particularly in the face of intimidating weight-based equipment. With this in mind, a rigorous onboarding process is crucial to their long-term success – and that of your club. Curating an in-club experience that supports new members' confidence will kickstart the all-important element of routine. Make sure your team are primed to nurture new starters and check in with them as they arrive at the club and leave. And if they're not already working out with friends, consider ways to help them make new ones.
"Nobody ever left a gym because they had too many friends," says Ish Cheyne – Head of Fitness at the 12-strong Les Mills New Zealand (LMNZ) chain of clubs, where group fitness typically accounts for 50% of overall gym attendances. "So whether it's allowing new members to bring a friend for free for a week, encouraging people to join as a group, or steering new members towards the ready-made community of the group training studio, do everything you can to help members develop friendships within the club."
"This not only makes the experience more fun for new members – and therefore something they're more likely to repeat – but it also creates multiple points of contact for them in the club, meaning they'll be missed if they don't attend."
4. MANAGE FOOTFALL
Nothing dents the determination of your January joiners like a long queue for equipment. Easing the pressure and managing footfall requires funnelling members into other areas of your club where you can service more of them simultaneously.
By signposting members from gym floor pinch points like the squat rack and bench press over to the studio, operators can 10X the number of members they can cater to at one time, while reaping all the resultant retention benefits of group training.
Pile-ups on the gym floor will be even more intense this January as Strength training continues to be the most popular workout style with movers. The antidote is a solid mix of strength-based classes on your timetable that can support regular lifters and newbies alike.
Designed to help members and prospects improve their power, learn correct technique and build their overall confidence – both in the studio and on the gym floor – programs like STRENGTH DEVELOPMENT can support these goals.
Ben Edwards, National Health & Fitness Manager for Village Gyms, is rolling STRENGTH DEVELOPMENT out across his estate. Pilot sessions revealed those who had previously avoided using weights discovered a sense of renewed enthusiasm for strength training.
"We achieved a 95% average class occupancy at our best-performing club, despite trying out some unusual time slots," says Ben. "There's nothing like Strength Development on the market right now – it's a great way to attract Gen Z with a red-hot trend."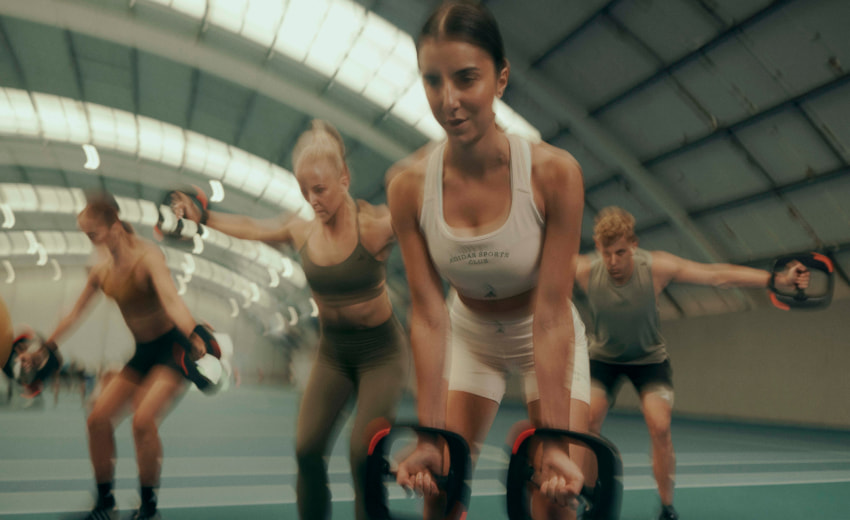 5. MAKE IT PERSONAL
Setting out a plan for new joiners to achieve their goals is a solid path to long-term success, but January is also a great time to show some love to your existing members. Paying close attention to their needs and checking in on goals underscores your investment in members' continued progress.
As Dirk Monsma, owner of Dutch facility SportStudio Dokkum explains, the personal experience can be as simple as promoting small group training sessions that allow for increased one-on-one coaching time.
The club recently piloted LES MILLS STRENGTH DEVELOPMENT in a small group training setting, with members reaping the benefits of targeted coaching on their form. Dirk says: "Strength Development offers a heightened sense of coaching, providing participants with a cheaper alternative to PT that still gives them personal attention and the results that keep them coming back."
6. MARKET THROUGH YOUR MEMBERS
With the cost of digital advertising edging ever higher, member referrals can be an efficient and highly effective means of attracting new joiners. Leverage social gifting as a way of encouraging members to share special offers with their friends and 'give the gift of fitness.' Rewarding members for encouraging their friends to join is a great way to acknowledge their efforts and importance, contributing to retention and creating strong social advocates.
And don't forget, for the modern member, a great social experience is one that's worth sharing on social media. For world-renowned club operator Herb Lipsman, focusing on the social touchpoints of your club is as beneficial for your marketing as it is a driver of member experience, explaining: "In the clubs I've managed over the years, group exercise has been the number one driver of membership sales and a great source of social media referrals," he says.
"Let's face it, people don't go on Instagram to talk about their favorite treadmill or resistance machine, they go on there to rave about the killer class they've just done with an awesome Instructor and to share their sweaty victory selfie. It's a great driver of awareness and exposure for your club, as well as being the key to maintaining a healthy pipeline of prospects.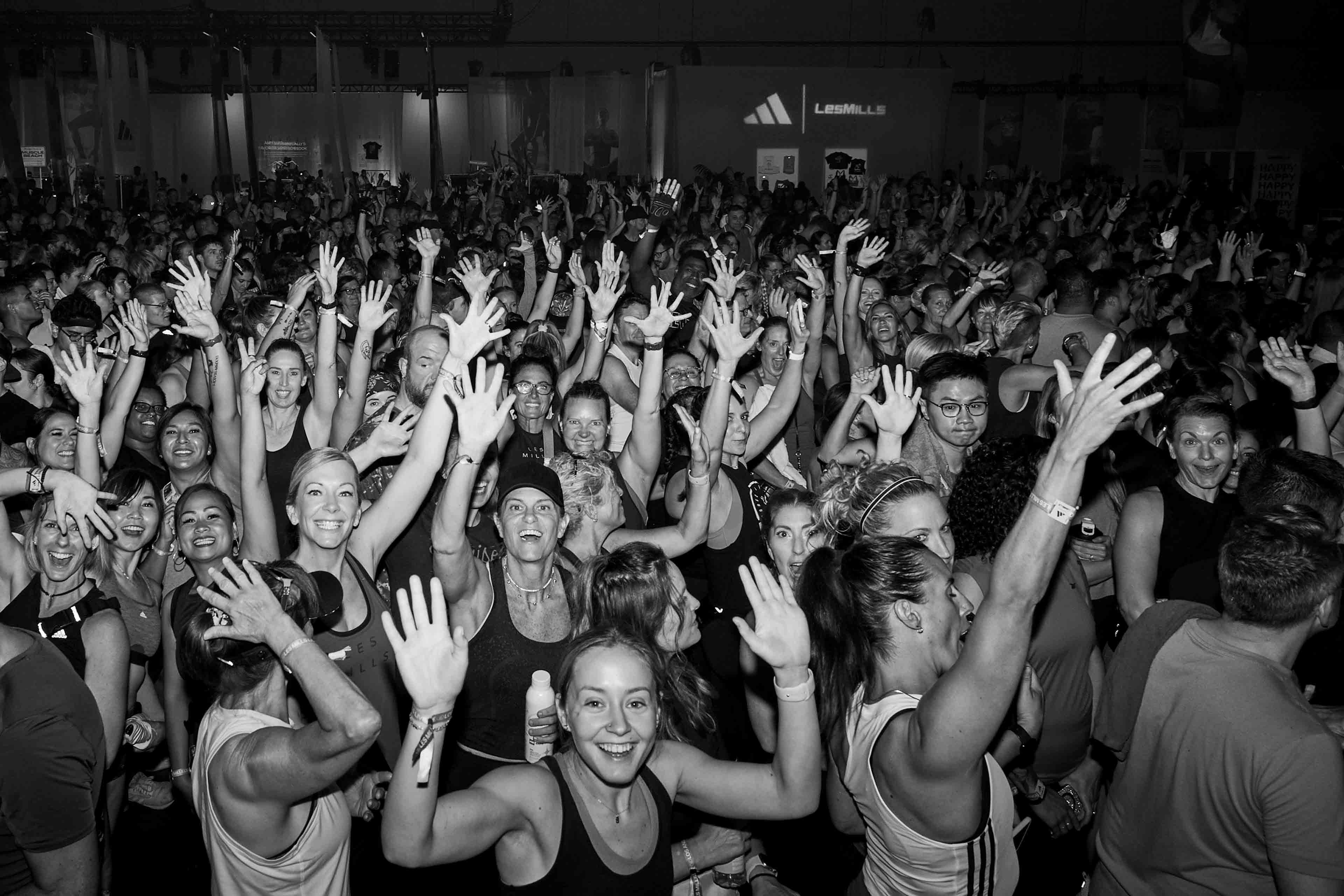 7. MEET PROSPECTS ON THEIR TERMS
We've entered the age of Omnifitness, where members expect to find fitness solutions everywhere, through all channels. 55% of Gen Z spend more than five hours a day online, so having a high-class digital presence can help clubs win new fans online, build brand affinity, and eventually convert them to becoming full members of the club.
According to the 2021 Global Fitness Report, 65% of prospects say the availability of high-quality live or virtual classes would encourage them to join a facility. Meanwhile, 35% of Americans started going to an in-person fitness class they first discovered online. With this in mind, showcasing engaging digital fitness experiences through your club's social media profiles and other owned channels is essential for catching the attention of January gym prospects who are scoping the market.
"We're committed to creating a high-quality digital offering for our members because we can't afford not to," says Henry Vazquez, Creative Services Director at Greater Philadelphia YMCA, which is doubling down on its digital platform to reach wider into the community.
"What we're seeing now in the club industry is reminiscent of what's happened in the television industry over the past decade, as powerful digital players have come to the fore."
8. LET YOUR STARS SHINE BRIGHT
High season is also an important time to think about how you leverage your star Instructors. Rockstar Instructors are identified as the single most important factor for gymgoers when choosing a live class. With strong consumer demand for social connection, it's somewhat inevitable that the people fronting our clubs will have a vital role to play.
Having great people is key to winning new members. And your next Rockstar Instructor could be right under your nose. Keep an eye out for your most engaged participants; they could already be considering Instructor training, like this doctor who took his lifelong love of BodyPump™ to the next level by completing Initial Training.
Linda Romaine, Group Fitness Director of HealthQuest New Jersey, recruits 80% of her Instructor team from existing members, and she believes it's as simple as seeking out the right personalities. "Whenever we need new Instructors, I'll speak to the team and ask if they know anyone in their classes who might have what it takes to step up onto the stage," she says.
"They obviously need to have the right movement patterns and love the class, but it's equally important to have the right mindset and personality to really shine and bring excitement into the room."
READY TO GIVE YOUR CLUB THE JANUARY EDGE?
Limited Edition programs are a suite of science-backed workouts created to harness the power of fitness trends and pull in younger members.
DISCOVER