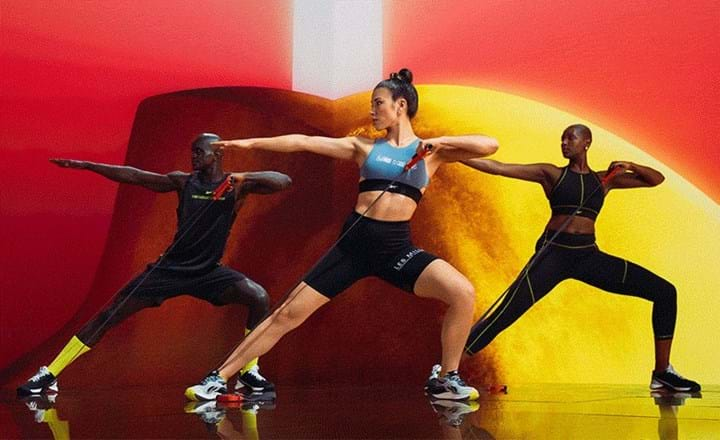 1. From cannibalism to coexistence
While the rise of home workouts sparked fears for the future of brick-and-mortar gyms, 2023 could mark the year this concept is flipped on its head.
As the new fitness landscape starts to take shape, it's becoming clear we've entered the age of Omnifitness, where in-club and at-home workouts can co-exist and complement each other. The majority of consumers now favor a 60:40 blend between live and digital workouts, with McKinsey research finding the number of consumers with hybrid fitness routines grew 41% between 2020 and 2022. The study also found these consumers observe significantly better results from their hybrid training.
Contrary to cannibalizing the in-club experience, high-class digital offerings can help brick-and-mortar facilities to win new fans online, build brand affinity, and convert them into full members of the club. MindBody's 2022 Fitness Report found that 35% of Americans started going to an in-person fitness class that they first discovered through digital fitness.
The ability of digital fitness to funnel more people into live workouts was fully evident at the October 2022 LES MILLS LIVE London event, where over 5,000 consumers came together for a thrilling weekend of fitness. Whereas pre-pandemic Les Mills events would typically see an audience split of 80:20 between Instructors and club members, LES MILLS LIVE London comprised 40% Instructors, 20% club members and 40% LES MILLS+ users who were attending their first live fitness event. These people are new market entrants who had taken baby steps through home workouts and are now keen to ditch the nappies and dive into live fitness experiences – both at events and in clubs.
2. Generation Active
If the pandemic was defined by clubs' use of technology to keep members moving, then the next phase of club growth will undoubtedly be driven by operators' ability to win their share of Gen Z and Millennials – often dubbed 'Generation Active'.
Gen Z and Millennials make up over 80% of the modern fitness market, yet clubs around the world are struggling to attract and engage this key demographic in the face of intense competition.
An ongoing study from Civic Science shows Gen Z are exercising a lot more than they were five years ago, meaning clubs that can meet their expectations for engaging experiences that boost physical, social, and mental health will be well-placed to win their business.
As some of the group's largest facilities in the US, Gold's Gym Newburgh and Middletown in New York are already reaping the rewards of offering a compelling Omnifitness experience to attract younger members.
"We're digitally savvy and providing a completely connected member experience… we're seeing a huge wave coming back to the gym and we're also seeing a shift in the average age of people joining. It's dropped by about 10 years from what it was pre-pandemic – the 18 to 34-year-old market is by far our biggest joiner group now," says owner and managing partner Don Murphy.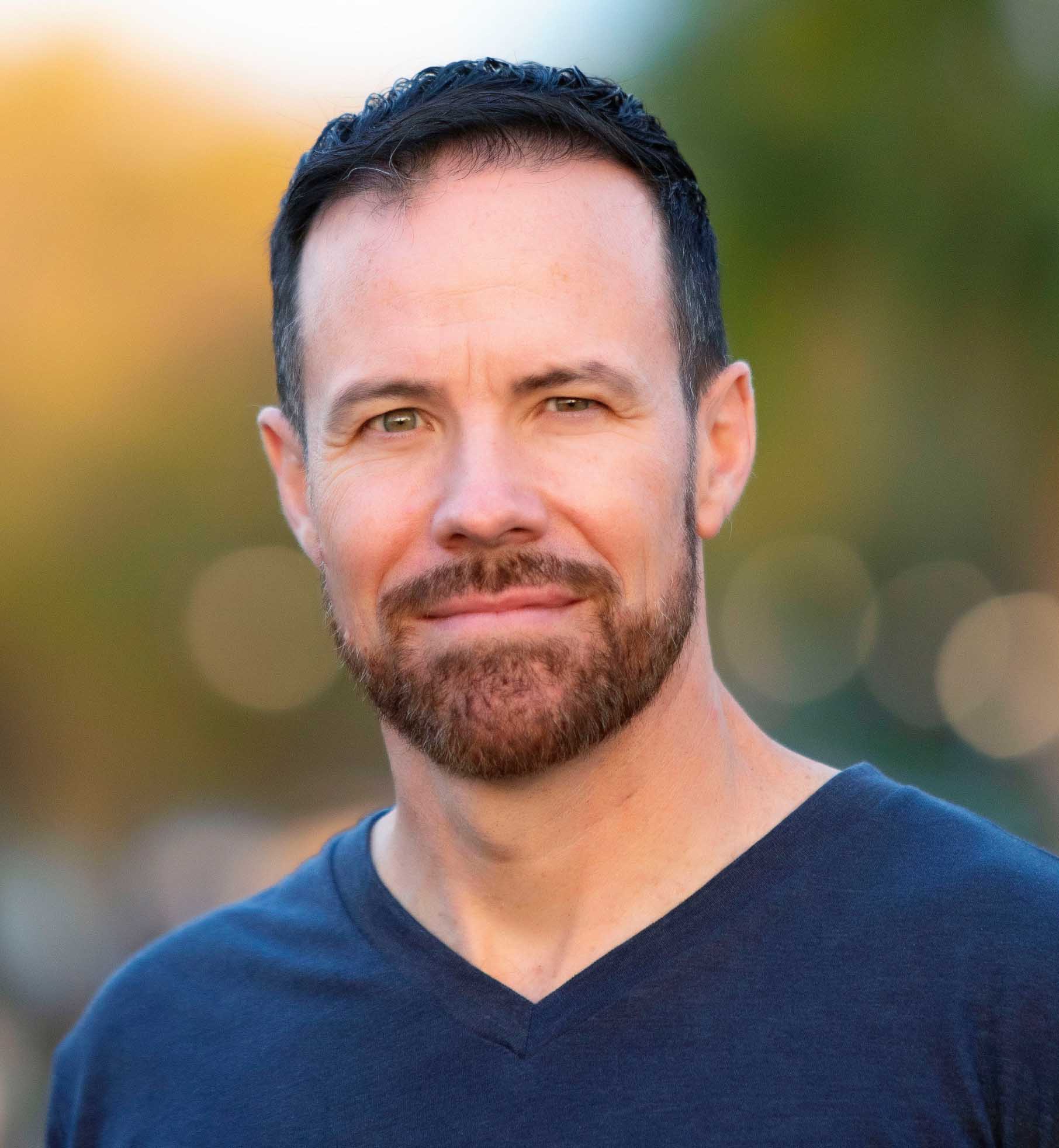 "I think that's the silver lining of the pandemic – a lot of people are waking up to the importance of taking care of themselves because it's their best defence against ill health. That bodes well for the future of our industry."
3. #FitTok for the win
Silly dances aside, TikTok has firmly established itself as the zeitgeist social media platform for young people, earning a significant amount of influence – particularly when it comes to fitness.
#FitTok, the subsect of TikTok populated with workout hacks and fitness tips, has attracted over 40 billion views as of December 2022. And while sometimes the domain of dubious advice and damaging diet and weight loss content, #FitTok is also home to a vibrant community of content creators serving to educate and inspire the next generation of fitness fans.
#FitTok has spawned several fitness trends – including the 12-3-30 treadmill-based workout that's racked up 130 million views and counting over the past year – causing club operators to take note, with many chains now expanding their presence on TikTok.
And with papers suggesting one in four fitness videos on TikTok feature incorrect information, there's a strong opportunity for operators to leverage their credibility and the expertise of their trainers to cut through the noise of #FitTok by offering trustworthy, science-backed advice to inspire and engage new audiences.
This chimes with recent research – featuring insights from over 3,000 digital fitness users – that found the majority use social media to search for serious science-backed fitness content to help them hit their goals. The most popular topics they're looking for include:
Technique tips

Goal-specific exercise plans

Motivation & inspiration

Nutritional advice

Deals on equipment & merchandise

General health and wellness information
4. "Show me the value"
With a global recession and cost-of-living crisis looming large, consumers are scrutinising all of their monthly outgoings and deciding which they can do without. This means fitness providers will need to work even harder to demonstrate value to their members, at a time when operating costs are rising at alarming rates.
So how can operators prevail? Dialing up the member experience and maximising social connections through activities like group workouts will help keep members emotionally invested in your facility and disinclined to leave. But extending the services your club can offer them could hold the key to driving additional revenue.
With budgets being squeezed, clubs can make a compelling pitch for consumers' full fitness spend by offering an Omnifitness membership that negates the need for a digital fitness subscription to supplement their in-club workouts.
Whether offering digital workouts as a membership upsell in a similar vein to LA Fitness, Esporta and Everyone Active, or baking them into your core membership offering to provide added value like these Gold's Gyms, digital content can help clubs increase yield in a challenging market. By offering members an Omnifitness service that covers their workout needs in-club and at-home, operators build firm foundations for increasing membership prices without overly upsetting members, as they can clearly demonstrate the added value they're providing.
5. VR gets ready for lift-off
2022 was a breakthrough year for virtual reality (VR) as growing adoption and greater choice of headsets helped catapult VR into the mainstream. META's Quest 2 VR headset remains the dominant player, but TikTok owner ByteDance has recently launched its own PICO headset with a strong focus on the China market, while both Playstation and Apple are expected to launch VR headsets in 2023, fueling further growth.
But unusually for gaming, this is one domain where fitness is a major growth category. Games such as Beat Saber and Supernatural have made significant headway, while in just eight months, BODYCOMBAT VR became the world's best-selling fitness VR game as the popular martial arts program moved boldly into the metaverse to offer a thrilling gamified workout.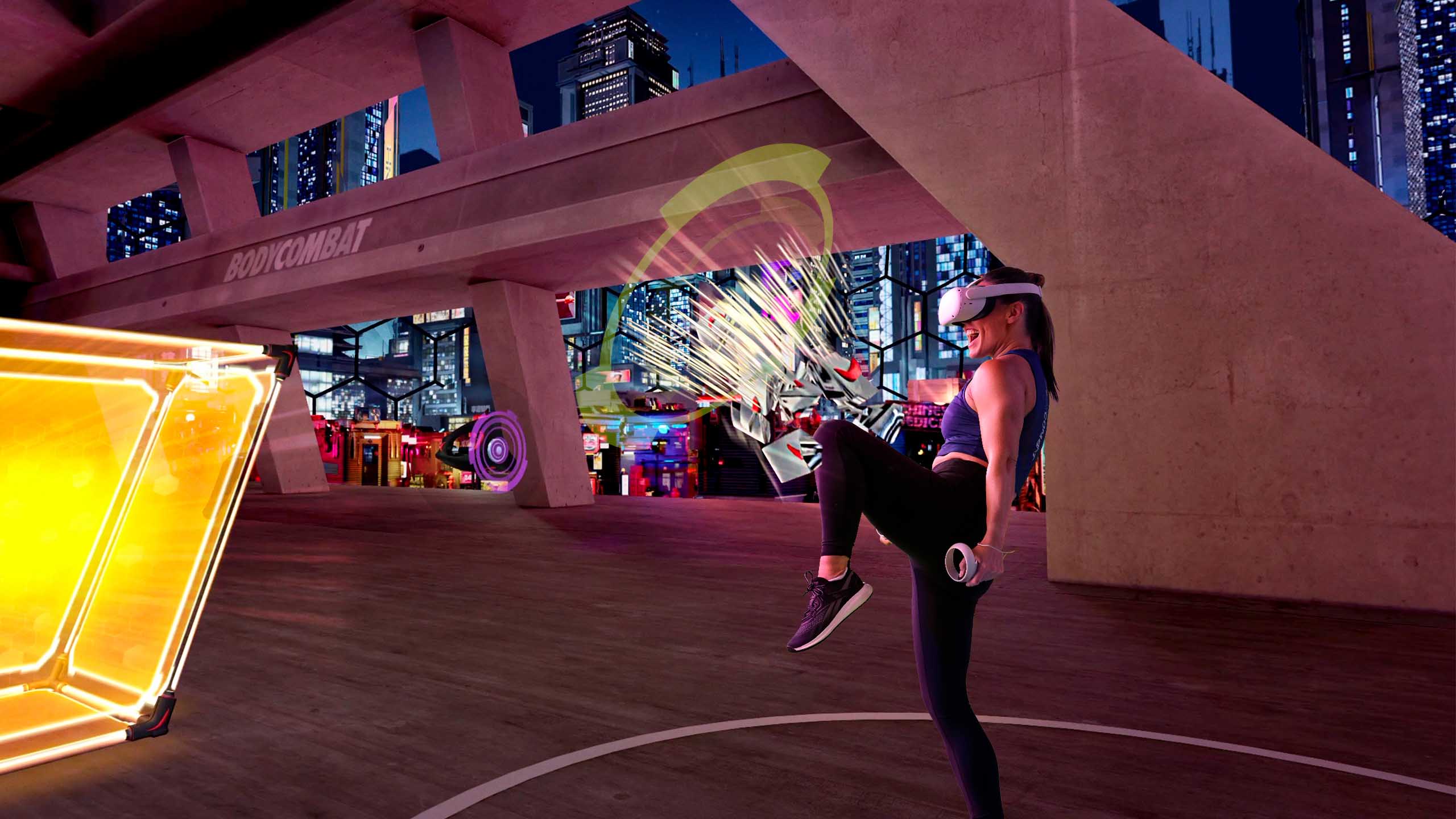 In the short term, perhaps the biggest boon of the metaverse will be helping fitness brands connect with new audiences, laying the foundations for future engagement both online and in-club.
By creating a presence in the metaverse, either flying solo or through partnerships, clubs have the opportunity to broaden their appeal and take their services to a much wider (and typically younger) audience. And as the fitness gamification trend continues to take hold, expect to see an inspiring new wave of immersive workouts where music, visuals, wearables and Instructors combine to offer participants an exhilarating fitness experience.
6. Indoor cycling cranks up a gear
After a decade of growth driven by the boutique studio boom, the past few years have been tricky for indoor cycling, with several big name brands in the category hitting the skids. Peloton has announced several rounds of cutbacks over the past 18 months, while boutique studio operator SoulCycle recently shuttered 19 studios and laid off 75 employees.
But in a market where both fitness studios and home workout providers are finding it tough, many operators still see strong opportunities in the cycle category. Barry's (of Bootcamp fame) is launching a new chain of indoor cycling studios, while Xponential has now grown its CycleBar boutique chain to over 260 open studios, with plans to further expand into Japan, Australia and New Zealand.
So what's driving the cycle comeback? Perhaps the fact that cycle studios are the most profitable area of the club per square foot is proving attractive to operators as margins face renewed pressure. Maybe the ease of exercising on a bike – and its accessibility for all types of members – is proving to be a strong suit at a time when record numbers of fitness beginners are joining facilities. Or perhaps it's the transferability of cycling from club studio, to home workout, to outdoor pursuit that appeals in the age of Omnifitness training. Whatever the answer, 2023 could well be the year we see fitness fans flock back to the saddle.
7. Wellness won't go away
Although much-maligned in some quarters, the concept of 'wellness' continues to enjoy a healthy outlook, with 2023 expected to be its biggest year yet.
MindBody's 2022 Fitness Report – based on insights from 16,000 Americans – found 78% of consumers believe their wellness is more important than ever. Traditional notions of wellness equating to calories burnt are being replaced by a more enlightened outlook, with consumers now considering wellness to include a discovered sense of community and belonging, with a holistic focus on bringing the mental, physical and spiritual together.
With the recent past still fresh in the minds of many exercisers, the report also identified a shift in priorities around what motivates wellness fans to work out. Pre-pandemic, the report found the top workout driver was to control weight, but with 45% of consumers feeling stressed 'on a regular basis', reducing stress is now the top reason for working out, suggesting significant opportunities for clubs with strong mind/body offerings.
GIVE YOUR CLUB THE EDGE
As the world's first Omnifitness app, LES MILLS+ bridges the gap between digital and live workouts by signposting users towards your club.
FIND OUT MORE