Mark Nu'u-Steele has been the program director for BODYSTEP™ since 1994. During this time he's developed over 100 BODYSTEP workouts and led the evolution of modern step fitness classes – taking BODYSTEP from jazzy step aerobics to an uplifting functional workout that combines rhythmic based step training with muscle-conditioning.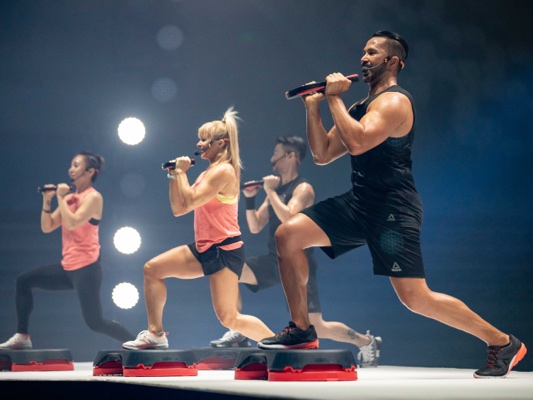 Charged with creating a new workout every three months, Mark selects new music, shapes fresh choreography and is center stage during the filming of each release. When he's not developing new releases, he is traveling to international training events, motivating educating and inspiring instructors and fitness fans all over the planet.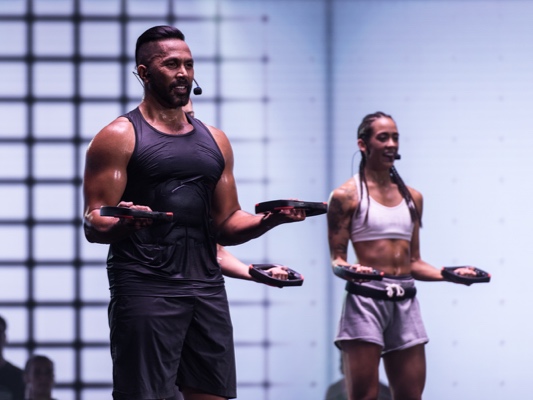 Ask Mark about his personal training program and he says teaching BODYSTEP classes is what he really loves – but he also really enjoys weight training, and has recently added stretch and mobility sessions to his daily routine.
"I used to focus a lot on strength-styled weight training, but lately I've been focusing more on functional styled weight training, and devoting more of my workout time to stretching and mobility work. My goal is to remain injury free, and feeling great. That said, I still love to throw some heavy weights around the gym three times a week."
Did you know? Mark is obsessed with Star Wars. Everywhere he goes, he'll buy something Star Wars related and he even has a precious memorabilia collection – which is insured – in mint condition, in boxes. His dream is to have a whole room of his house dedicated to Star Wars.
Follow Mark at: instagram.com/marknuusteelebodystep/
If you're keen to experience a workout developed by Mark give BODYSTEP a go.