"To be a dancer is to be open to evolving our movement and new experiences in various forms of dance," says Gandalf Archer Mills. "It's about knowing that dance is a journey, movement is a journey. It never ends."
What are the benefits of upskilling?
We know this is a big change for you! We're aiming to keep the transition as easy and cost-effective as possible.
By attending the upskill explained below, you'll be able to teach LES MILLS DANCE without having to do additional Initial Trainings.
The benefit for you and your club is that you can offer more classes than before!
"One way to evolve as a dancer is to learn more about our movement and technique," says Gandalf. "Great technique comes from a place that is humble. As dance Instructors, we should always be willing to learn more, especially with our movements. It's a journey that none of us will ever finish – but it's an exciting one! This program will help you take this journey for yourself and with your participants."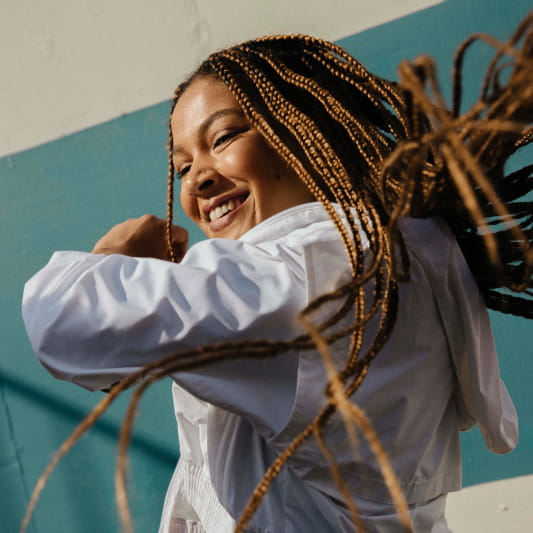 I'm currently a BODYJAM, SH'BAM or LES MILLS BARRE Instructor. How do I get upskilled?
This will be delivered by your local Les Mills office before the first LES MILLS DANCE release drops.
There are two parts to the upskill.
Part One – pre-work:
Watch videos: You'll receive pre-work videos covering the 5 Elements LES MILLS DANCE – about an hour of content.
Allocated track: As part of your pre-work, you'll prepare an allocated track for LES MILLS DANCE to teach at the upskill.
Part Two – upskill: Attend a 90-minute online session, where you'll do a teaching practice with your partner, using your allocated track. Attendance means you'll be automatically certified as a LES MILLS DANCE Instructor, gaining a Les Mills Qualification (LMQ) Level One. If you wish to be assessed for a higher grade, you can submit a full class release for LMQ. You won't lose your current SH'BAM and BODYJAM certification or level. LES MILLS BARRE Instructors will retain their current certification and level.
What is LES MILLS DANCE?
The workout is a 45-minute, high-energy workout that will challenge and move you. Each class includes 10 standalone tracks, each introducing new choreography. The program is anchored in three cardio peaks, a warmup and cooldown. It incorporates innovative dance movements that work cohesively with progressive music inspired by global dance genres.
With a focus on movement and technique, it is simple to master and a great option for those who want to improve their dance skills while getting fit, or for anyone who loves to dance. The coaching style is clear, musical, and will help you to master each movement with ease.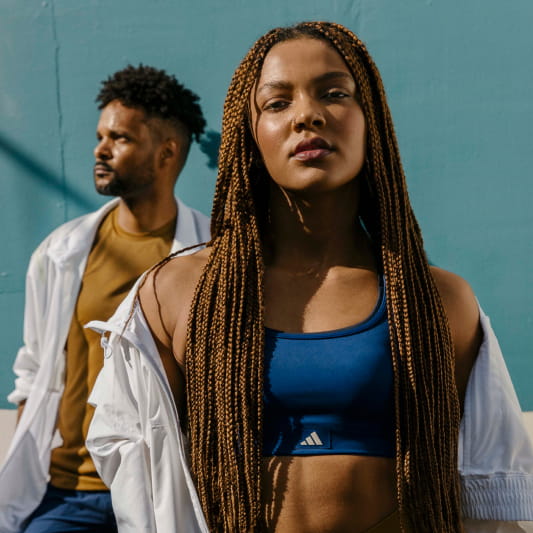 Why LES MILLS DANCE?
Les Mills prides itself on staying ahead of the curve when it comes to innovation and trends, whether that's immersive training with THE TRIP™, or extended reality with LES MILLS XR BODYCOMBAT. When it comes to dance, the way we consume this discipline has evolved – with many now turning to social media platforms like TikTok to learn the latest moves. LES MILLS DANCE has been created to service the way people want to learn and move today.
What's the difference between LES MILLS DANCE and BODYJAM?
The program essence of the two workouts is quite different:
LES MILLS Dance is an innovative dance workout to progressive global sounds.
BODYJAM is the dance cardio class where you lose yourself in the sensation of dance.
The creative team have been working hard to align the dance programs and to create synergy across them, allowing you to teach both programs to bring together more people through the power of dance.
Why are members going to love it?
"This is an authentic dance class," continues Gandalf. "You're in the music and the movement and it's just so pure and connected to dance. There's a layer of complexity that is authentic to dance, plus it's incredibly energetic and full of amazing music."
Summer Bradley adds: "The essence of the class is that you get to sit in movement and dive deeper into ways to move your body like never before. You'll have time within each track to explore movement and challenge your body to go to new places. What's cool is that each track has discrete standalone choreography, so if you don't get something or you're not a fan of a particular sound, it completely changes in the next track anyway. It's a continual refreshment of sounds and genres coming at you. And it's intense! Trust me, you'll definitely get the workout."
Your local Les Mills office will notify you when the upskill is available in your country. Learn more about LES MILLS DANCE