We know what it's like to constantly be bombarded by conflicting advice about fitness – as do our class participants. The amount of information out there is confusing and can be a real minefield. It must be particularly bewildering for those setting out on a fitness journey for the first time.
As an Instructor you're probably already aware that significant investment in science is an important part of Les Mills. However, your class participants may not be aware of the amount of research going on behind the scenes. It's this priority on research that enables us to develop credible, evidence-based programs that deliver the results our members are looking for.
Les Mills research is the reason you can confidently tell the people doing your classes and/or who follow you on social media that there is proven science behind what they're doing – so they can be assured that the Les Mills programs are safe, effective, quality workouts.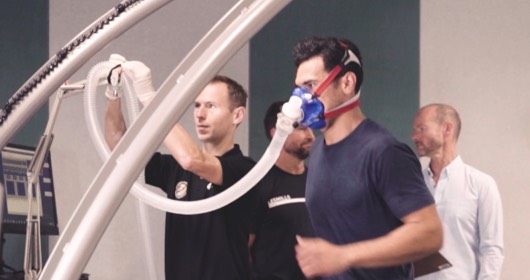 Our Head of Research, Bryce Hastings works closely with universities and experts around the world to ensure we are at the cutting edge of exercise science, as well as to test the effects of our programs. It's this investment that set us apart from our competitors, contributes to our reputation, and cements our position as a thought-leader in the fitness industry.
"We want to keep on evolving our workouts in ways that meet the expectations of all those people who do our programs – whatever level they may be at when it comes to working out," Bryce says. "This encompasses exercise technique, your experience as an Instructor, the workout intensity and so much more. The research we do is a fundamental way to achieve this."
From this month, Bryce will be permanently based in the States to give him better access to U.S. and European universities and leading fitness industry conventions.
Back on the studio floor, our studies continually influence the choreography in the latest releases.
For example, the CXWORX study of the benefits of integrated core exercises over isolated movements has had a direct impact upon the strength training components of other programs. You can see this in the BODYATTACK strength tracks 5 and 10, where we use moves such as Hover Taps and Side Planks to maximize the muscle recruitment.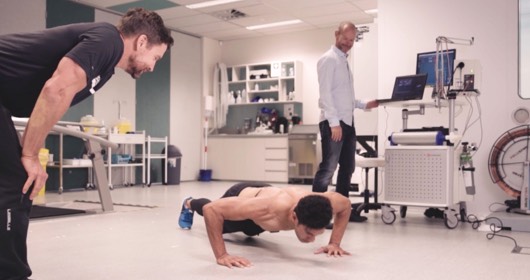 Another great example is our "Motivating Communication Style" study, which has had a big influence on the coaching language our presenters use in Masterclasses. You'll no longer hear presenters demanding "you must" or "I need you to". Instead, we use phrases that help our participants feel encouraged, by saying "let's try" or "can we…"
Research projects we've carried out recently include our hormonal and physiological responses to BODYPUMP study, RPM and arterial health, CXWORX and running, a study of group dynamics, and another focusing on push-ups: doing them on your knees and toes. This year we'll be carrying out studies on stress and training loads, as well as BODYPUMP and anti-aging benefits.
Founder and Managing Director Phillip Mills says the company's research findings "help evolve and improve our group fitness programs. We've been evolving the group fitness industry for 38 years and our scientifically-proven exercise techniques play a big part in that."
We'd love you to stay up-to-date with our latest research findings and share the insights we uncover – via social media or delivered to your participants live in class.
Regular research articles will be featured in Tribe Talk to ensure you have the latest information at your fingertips. We'll also provide social media resources so you can share this research with your members, as we know this can play a part in getting people through that gym door and into your class. You can also follow Bryce on Facebook, and can read more in-depth research articles at lesmills.com/research
Finally, coming soon is an overview of all our studies and what they mean for you as an Instructor.
If you have any questions about our research, don't hesitate to contact Bryce at instructor@lesmills.com.