In a word, NO. The trends are indicating quite the opposite.
When I first heard of LES MILLS Virtual back in 2014 I wasn't sure what to make of it. How could we transmit the magic of group exercise through a TV? Would our club managers try to save money by replacing live classes with virtual ones? If that happened, how badly would it hurt my Instructor teams?
Four years on my doubts have been put to rest. I am a fan of virtual and I'll explain why.
First, it has seriously increased overall class attendance at our New Zealand clubs. We believe the reasons for this are:
Virtual is a gateway for people suffering "gymtimidation". It gives them a gentler start to group fitness than braving a studio full of super-fit regulars.
It helps us solve the problem of unused studio space half the time, and excess demand the other.
Conversely, it creates convenience for members who can't be there at peak times or are having a day where they don't want to face the crowds.
Second, and more surprisingly, it has increased our live class participation. Our clubs with the best virtual facilities have by far the highest ratios of live classes to members. We are constantly having to add live classes. We suspect this is due to:
Again, it's a gateway that helps a lot of people get started with classes who otherwise never would – many of whom then get hooked and go on to attend live classes.
Promoting and running a huge timetable of classes seems to bring a greater overall focus to group fitness within the clubs.
For some reason, our live Instructors have improved since we introduced virtual.
Ultimately we know virtual doesn't replicate the experience of walking into a live class with a rockstar Instructor and a class sweating it out in unison – the large majority of our Tribe will always want the live experience.
I've seen this play out first hand. I have loved seeing new faces join my classes. When I've talked to them after class, and asked where they've previously done the classes to have such a good understanding of the moves, increasingly the answer is Virtual! Previously, they weren't sure if they would be able to keep up – but Virtual not only allowed them to understand that group fitness is for everyone, it also allowed them to master the moves and have the confidence to hit the live class and join me in some tough tracks.
Virtual has enabled me and other Instructors at our clubs to build a bigger base of regular participants, increasing our class sizes. As you know, getting more people to our classes increases the number of times they work out a week, and consequently how long they stay as members.
If your club has or is getting Virtual and it's worrying you, talk to us on instructor@lesmills.com.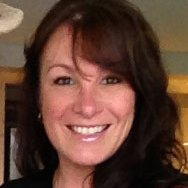 Carla Fitzsimons, Licensee Relationship Manager/Group Fitness Events, Les Mills New Zealand.